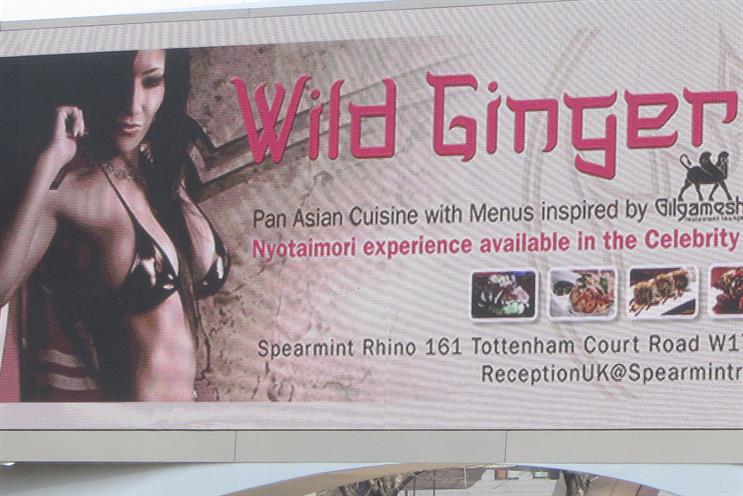 In response to the complaint, Spearmint Rhino said the poster, which included images of two women from the waist up – one in a small bikini top and a second in a low-cut top – was "not offensive in any way, shape or form".
Its position was supported by the ASA council, which investigated both the content and placement of the ad and decided not to uphold either complaint. In its assessment the ASA said: "One model's pose was sultry, but not excessively sexual and her hair covered most of her chest area."
It added that the second model "wore a small bikini" but that her pose, which "revealed one side of her breast" and her posture, which "drew attention to her breasts", was "unlikely to be regarded by most members of the public as anything more than mildly sexual in nature".
On the placement of the ad, which was located near Vauxhall Cross bus station, the complainant argued that this was irresponsible, "because it appeared where it could be seen by children".
In its response, Outdoor Plus, the operator of the outdoor site, said that no placement restrictions had been applied and that the placement was suitable because it was not considered inappropriate.
The ASA said that the ad "warranted a placement restriction to prevent it being displayed within 100m of schools", but concluded that because the ad was placed away from schools and businesses that provided children-based services, "albeit unintentionally", it was not irresponsible.