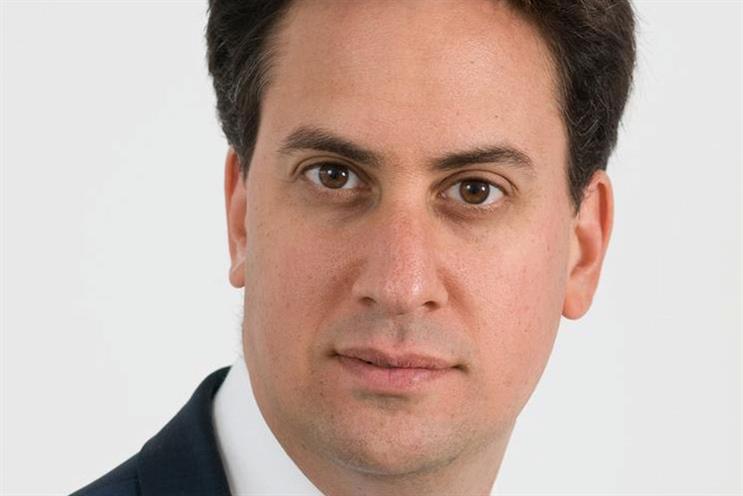 He will speak to 300 senior industry executives at the monthly Wacl dinner at the Savoy Hotel.
Miliband's senior advisor on communications and strategy, Tom Baldwin, was playing the theme of the speech close to his chest as Campaign went to press, but the leader of the opposition is expected to drive home his "One Nation" agenda, focusing on the role of women in a more equal and fair society.
Harriet Harman, the deputy leader of the Labour Party and shadow culture secretary, is understood to have been involved in drafting the speech and Miliband is expected to praise the industry's development of women's careers.
Miliband is understood to generally support the UK's advertising industry, which a report earlier this year found was responsible for generating £100 billion of GDP, as part of a wider drive to back Britain's world-class creative industries. He is equally keen to incorporate this into his One Nation vision, which was introduced at the party's conference last autumn.
Wacl, which this summer celebrates its 90th birthday, has become increasingly influential in the British ad­vertising and media industry. Recent speakers at Wacl dinners include Justin King, the Sainsbury's chief executive.
Tonight's event will be the last one organised by the current president, Camilla Harrison, the chief operating officer of M&C Saatchi.
Earlier this month, a report from the Department for Culture, Media and Sport's Women's Business Council, found GDP could be boosted by 10 per cent if women and men were equally represented in the UK workforce by 2030.
Cilla Snowball, the group chairman of Abbott Mead Vickers BBDO, sat on the business council and said the ad industry needs to recognise the "business case" for supporting its female members.