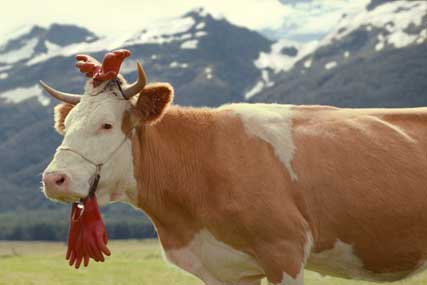 The global business is currently handled by Ogilvy & Mather and run from its Paris office. The UK account, which is managed by O&M, is expected to be part of the review.
The pitch is likely to be led by Kraft internally from the FMCG giant's European Paris office and overseen by the global vice-president of marketing, Daryl Fielding.
Before joining Kraft, Fielding worked at Ogilvy & Mather for ten years, rising to managing partner, and was until recently the commercial director at The Independent.
According to sources, a review of the Milka brand has been mooted for some time, following the £11.5bn takeover of Cadbury by Kraft in January.
The Milka brand competes with a range of Cadbury brands including Dairy Milk and Flake, the creative accounts for which are held by Fallon and Saatchi & Saatchi respectively. Saatchis is expected to be invited to pitch for the Milka business.
Kraft is now understood to be looking to move the Milka brand away from its Cadbury competitors towards the premium chocolate market.
Ogilvy recently launched a series of TV ads for Milka featuring cows and based on the brand's Alpine roots.
Kraft was unavailable for comment on the global creative review.