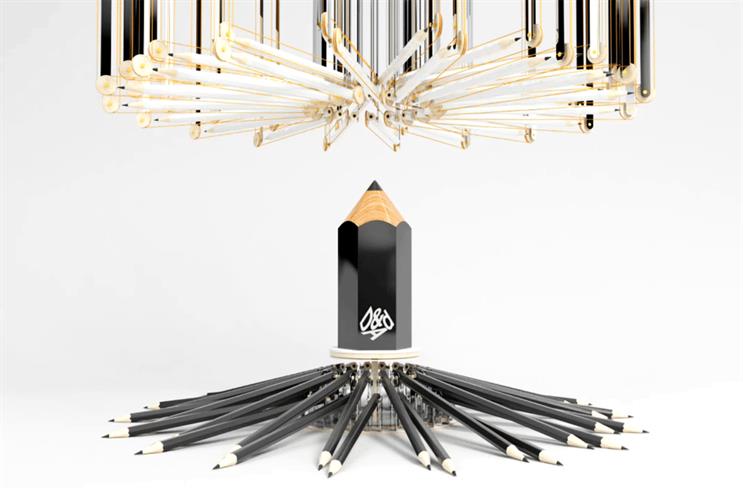 Films for events such as D&AD, OFFF and Playgrounds allow artists to scratch a directorial itch, where they get to explore their conceptual and storytelling abilities and this is precisely why we at Mill+ like to invest in them.
Titles have now become collectable experiences. Awards and creative conferences are a one-off, and in a content rich age we need digital artefacts to catalogue the influence of these events. They are opportunities to create something memorable for sophisticated creative audiences. Content in these shows needs to be immediately engaging, so as to grab and retain the audience's attention from the moment they enter the venue, preparing them for the focus of the event.
Over the years we have produced bespoke films for a number of award shows, namely Ciclope, OFFF, the Oscars and YDA, as well as live graphics for music and fashion events such as Blondie's world tour and Burberry's Shanghai launch show.
These are all platforms that have enabled us to experiment and play to our strengths in crafting art in motion. With each new challenge there is a huge aesthetic contrast, but the aim remains the same; to create moving visuals that are arresting, engaging and excite the audience for what is to come.
When producing this year's D&AD visuals, we wanted to create something meditative and calming. Tonally each visual, moving or static, needed to have aesthetics of grandeur and solemnity, mirroring the level of challenge and respect associated with winning each one of these coveted accolades.
Being aware that the pursuit of creative excellence can be an arduous and relentless task, we wanted to honour the extraordinary commitment it takes to produce work of this calibre with something understated, but strong and this culminated in the ASCEND concept.
The concept takes five of the iconic D&AD pencils and visualizes them as individual mountains, each constructed from the materials represented in each award. Its aim was to be subtle and almost meditative, stripping out all the noise and distraction that comes with our industry, leaving the viewer to contemplate each monolithic form.
Our team of Mill+ designers created a bespoke headline font based on the classic Times typeface, as well as constructing the mountain graphics using Cinema4D, in conjunction with custom textures created by our matte painting team. These print elements were then paired with the dynamic moving image title sequence, in which we see the mountains of creativity brought to life, paired with a gripping and emotive soundtrack designed by Grand Central Studios.
The result is a design package that is restrained but purposefully crafted. It's important that for whatever event you're trying to bring to life, the visuals are not only striking, but tell a story and convey a message to the audience.
Read more
D&AD 2014 titles
OFFF Skazka 2014 titles
Playgrounds 2014 titles
Ciclope 2011 titles
The Oscars 2014 awards package
YDA 2013 titles
Burberry 'London in Shanghai'
Blondie Tour Graphics