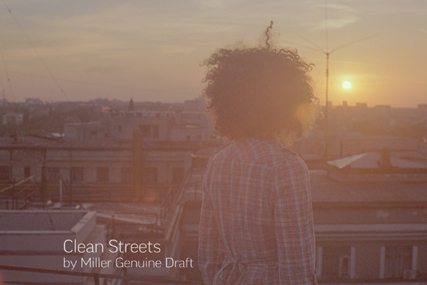 The 60-second ad, 'Clean Streets' created by Leo Burnett, features a group of artists in the middle of a wet night using a high-pressure water hose to remove dirt from a wall of a building. Pretty stencilled pictures of birds and flowers are revealed underneath with the voiceover explaining, "Sometimes it's what's underneath that counts, you just have to reveal it."
The ad features music by US artist Bon Iver. It will launch in October across TV and cinemas.
To support the launch, Miller Genuine Draft has also commissioned the biggest ever real clean art advertising campaign that will involve using clean art to communicate the campaign message on pavements, walls and in bars in key urban areas.
In Scotland, the campaign will also be supported by rebranding Miller's music event programme as 'Miller Filtered Music'. Gigs will feature special stripped back performances by artists, with the launch night in Glasgow featuring The Doves.
The campaign also includes outdoor, on and off trade point-of-sale, new on-trade fount and glassware, new packaging and a Facebook page.