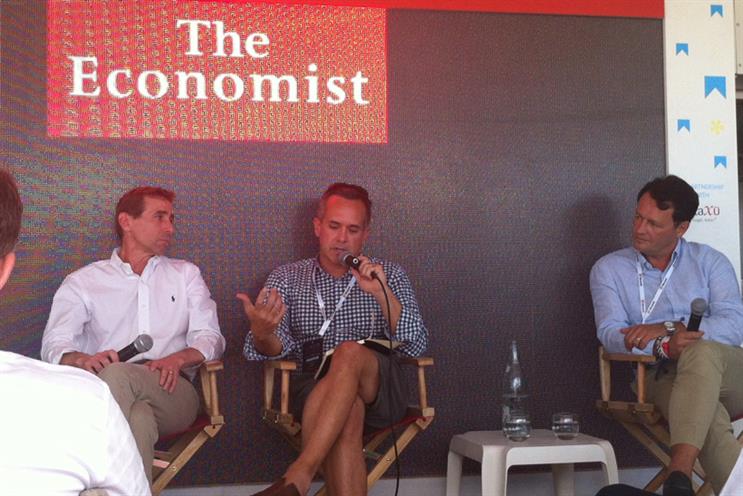 Speaking at an Economist-sponsored event at the Cannes Lions Festival, Jones warned marketers not to see technological innovations as a panacea.
Jones was joined on the panel by Laurent Faracci, SVP global marketing and digital excellence at RB, and Michael Wege, SVP chief growth and marketing officer at Hershey.
He said that while technology had "changed the way we approach business", good marketing was still about content.
"Technology is actually starting to get in the way of creativity. It's causing us as marketers to fixate on the technology and the data," contended Jones. "You can't replace smart intuitive thinking."
Reflecting on his former job at Kraft, he recalled how the company had "reams of data", but realised it did not have the "backroom engine" to manipulate it.
In the end, said Jones, Kraft realised it just needed to know whether customers had children and whether cooking was a chore or an enjoyable activity. Knowing the answer to these two questions lay at the heart of how people made purchasing decisions.
Procurement woes
During the Q&A session, the marketers broached the thorny topic of the role of procurement and its effect on creativity.
While Faracci said procurement "helped us define our scope our work better", Jones argued that "when you pay peanuts, you get monkeys".
"Procurement has a role but it can't get in the way of creativity. If it's getting in the way of me getting the best talent I absolutely have an issue for that," he added.