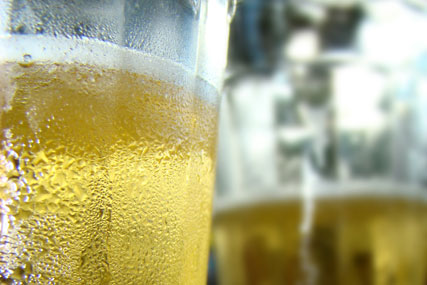 In a report launched today (19 October), the charity puts forward its own research showing more than a million children aged between four and 15 saw alcohol ads from brands such as Stella Artois, Magners, Fosters, Carling and WKD during live England games shown on ITV.

A spokesman for Alcohol Concern said the total number of children found to have seen alcohol advertising during the World Cup could be as high as five million, when all the live games were taken into account.

The charity is calling for a 9pm watershed ban for alcohol ads on TV and radio, and for subsequent ads to be broadcast only when the proportion of under-18s viewers is less than 10%.
It also wants a total ban on advertising alcohol on the internet, on billboards, and at events.

According to the research, 1.6 million children viewed three alcohol ads during England's game against Algeria and 1.4 million children saw four alcohol ads during the game against the USA.

Alcohol Concern cited research that shows the more children are exposed to alcohol marketing, the greater the likelihood is that they will drink more and at an earlier age.

Don Shenker, chief executive at Alcohol Concern, said: "It is simply unacceptable that vast numbers of children are so frequently exposed to alcohol advertising, leading to higher levels of drinking among young people and increasingly higher levels of harm.

"Alcohol producers and advertising regulators are clearly not taking their responsibilities seriously enough and only a watershed ban on TV and an internet ban will prevent the vast majority of children from being exposed to alcohol marketing."

In response to Alcohol Concern, a spokesman for ISBA, the advertisers' trade body, said: "Campaign groups like Alcohol Concern give a distorted message. Alcohol is not something to be feared, it is something to be treated with respect.

"We are all for having strict rules, but you cannot stop children from seeing alcohol, and nor would we want to stop adults from having choice. We don't accept you can have a society where children never hear about alcohol, and then grow up to use it responsibly."
An ITV spokesperson said: "All advertising broadcast around the World Cup 2010 on ITV was fully compliant with the BCAP TV Advertising Codes. The BCAP Codes contain specific rules for the advertising of alcohol, which are administered by the ASA.