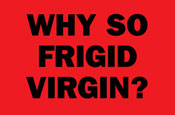 Earlier this week Virgin Rail erected signs next to a taxi rank at a station in Cheshire banning couples from kissing in a bid to stop embracing couples from holding up the queues.

In response, St Luke's, the agency which handles Mills & Boon's advertising, has launched an "eprotest" through social networking sights such as Facebook, Twitter and Flickr.

A facebook group, entitled "Kiss goodbye to no kissing - Mills & Boon Protest" encourages users to upload photographs of themselves kissing at stations to a Flickr Group (http://www.flickr.com/photos/35474370@N07/.)

The agency is also distributing downloadable posters and ePlacards virally as well as encouraging people to follow a twitter feed twitter.com/SayYesToKissing.

The posters include slogans such as "Kiss goodbye to the kissing ban", "Kiss off kissing killjoys", "It's our right to kiss where we like" as well as one execution aimed at Virgin Rail bosses which reads "Why so frigid Virgin?"