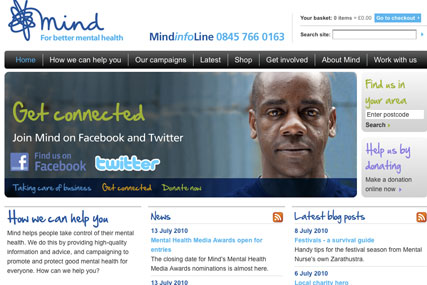 The review is in the early stages and the charity has contacted agencies with a request for information.
The appointed agency will create digital and direct campaigns to help raise awareness of the charity's work.
Mind aims to promote and protect good mental health in the UK, to ensure that people with mental distress are treated positively and with respect.
The charity has a number of celebrity ambassadors, including the Dragons' Den star Duncan Bannatyne.
Mind has previously worked with agencies on a project basis, and last year appointed the digital agency Tictoc to redevelop its website and boost its online search presence.
In 2008, the charity formed part of a consortium called Moving People, which aimed to unite all of the main mental health charities in a bid to fight the discrimination experienced by people with mental health problems.