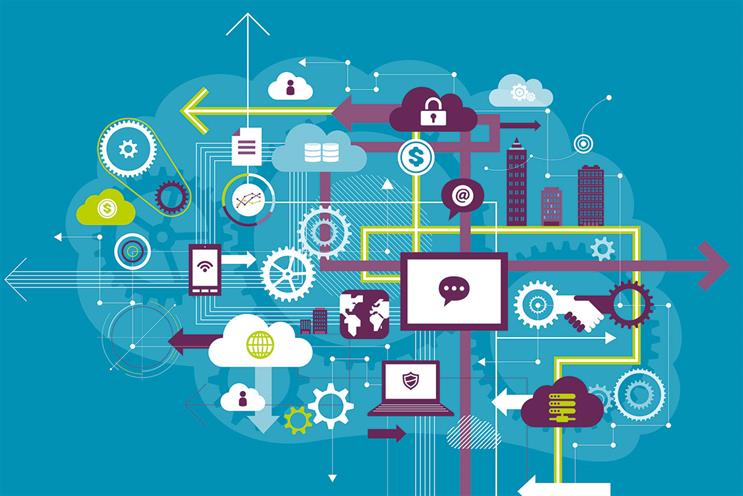 You know you're at a behavioural economics conference when your bladder movements are being "nudged" by a plastic football goal inside the toilet bowl and it is a set of blue footsteps, not a sign or a person, that is leading you down three flights of stairs to the main hall.
The Park Plaza Westminster was the setting for last week's Behavioural Exchange 2015, a gathering of academics and policy-makers from 20 countries. Or, as one delegate, Andy Hollingsworth, Tweeted: "It's basically like Glasto for behavioural scientists."
It was hosted by the Behavioural Insights Team, the UK government's controversial "nudge unit" that has been running for five years.
During its existence, the unit has grown to more than 50 staff and claims to have saved the government at least £300 million through the introduction of small but effective actions. The most famous example is its addition into tax-reminder letters of a sentence saying most other people living in the recipient's postcode had paid on time. Rates of payment increased by 15 per cent – the equivalent of £30 million extra revenue if expanded from the test areas to a national level.
David Halpern, the chief executive of BIT, is now on a mission to spread the behavioural economics message and sell copies of his new book, Inside The Nudge Unit.
During one session, he said that his initial explorations into using behavioural science in policy decisions when he worked for Tony Blair sparked intense media criticism that it was the "nanny state on speed".
But now, he says the approach has become popular. Halpern added: "We are trying to unpack the black box of casual processes using behavioural science. We've conceptually stumbled upon a new bit of the rainforest."
After skulking around on the outskirts, it would seem that applied psychology is having a moment. The success of the nudge unit has led HM Revenue & Customs to set up its own behavioural insights team, and governments in Australia, Singapore, Germany and the US are also in the process of creating similar divisions.
But are there lessons here for advertisers? The message was mixed. In some sessions, such as the debate on public health, there was an admission that the private sector was ahead of the public sector.
As Sam Kass, the former White House chef and senior policy advisor for nutrition policy, explained: "The public health community have been saying: 'Eat broccoli, it's got fibre.' But companies selling unhealthy products have been saying: 'Eat this, you'll be full of happiness and love.' Happiness and love will beat fibre every time. The public health community has to make its language more welcoming and accessible."
But the Engine president, Robin Wight, who attended the conference, thinks adland should wake up to behavioural economics' potential. "Our industry has treated much of the learnings from behavioural sciences as a creative cabaret to talk about at speeches rather than to make a huge difference for the clients we work for. I think the clients like Unilever are now in the lead and the industry needs to learn about what's happening."
For Halpern, the next challenge for his team is to take on bigger challenges such as obesity, extremism and conflict. "We should do it with humility; it's still a young field, but we do have something fresh to say from this discipline," he said.
Either way, it is incumbent on both realms to ensure these techniques are used in a responsible way. Or as Richard Thaler, a co-author of Nudge, always signs in his books: "Nudge for good."
What we learned from Behavioural Exchange 2015
1. Different people rarely make the same decision
Daniel Kahneman, the Nobel Prize-winning economist and author of the seminal book Thinking Fast And Slow, was interviewed by Thaler. Kahneman's current focus is on reducing "noise" in organisations – when two people make a different call on the same decision (approving loans or picking stocks, for example). Although people expect the difference to only be about 5-10 per cent, the difference in one organisation he tested was 40 per cent. "Everyone assumes other good people would make the same decision as they would. But people rarely make the same decision," Kahneman said. Companies' lack of knowledge about this means they do not correct for it, and this is a problem, he added. The remedy is to introduce more structure to the decision-making process.
2. Other people are better behaved than we think
People in the UK overestimate how badly other people behave, according to new research from BIT and Ipsos Mori. We consistently underestimate the amount of tax people pay and how much exercise they do, while we overestimate the amount of sugar they eat. This is significant because an individual's behaviour is strongly influenced by what they think others are doing. "If we think others are cheating, not saving enough or not eating healthily, then we're much more inclined to do the same ourselves," Halpern says.
3. Men give more money to attractive fundraisers
When Nichola Raihani, a senior research associate at University College London, analysed activity on a donations platform, she found some interesting biological motivations for giving. Pages with photos attracted more donations. Pictures of people smiling were seen as more attractive and led to increased generosity. And when men donated to the most attractive female fundraisers or were in competition with other men, they gave four times more. Large donations acted as an anchor. Raihani's advice? "Get your most generous friends to donate first, as they will act as an anchor for subsequent donations."