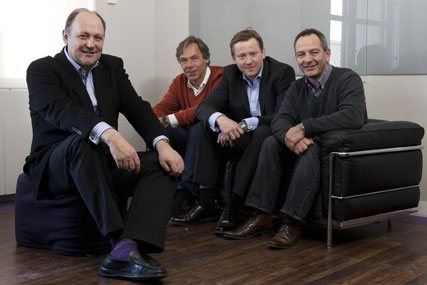 The region, which has been without a chief executive since Nick Waters stepped down in September 2009 to run Aegis in Asia-Pacific, has been split into three clusters, each of which will have its own regional leader and chief financial officer.
Along with Glanvill, Christof Baron, the chief executive of Mindshare Germany, will add Austria, Switzerland and Central and Eastern Europe to his responsibilities, while Tom Schoonderbeek takes on the Nordic region to add to his existing Benelux remit.
The three will form a European Management Group alongside the chief strategy officer, Nick Emery, and the EMEA chief financial officer, Dianne Buchanan, and report to Dominic Proctor, Mindshare's global chief executive.
Proctor said that he had restructured the region as it was impossible for one person to effectively manage the 42 markets that make up its EMEA region.
"There are not enough days in the year to make a real difference to any of them. Conventional regional structures in Europe no longer work beyond a ceremonial and superficial role. We have moved beyond that," he said.
Proctor added that he was considering mirroring the new structure in Mindshare's Asia-Pacific region.
Glanvill, who was promoted from managing director to chief executive of Mindshare UK in 2005 following the departure of Kelly Clark, will continue in this role.