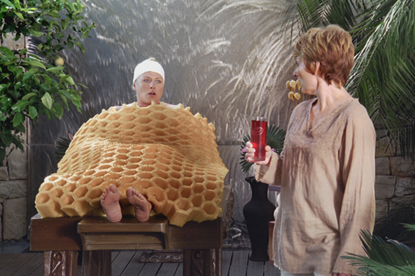 The business, which includes juice drinks such as Cranberry Classic, Cranberry Light and Cranberry & Raspberry, has been held by Manning Gottlieb for the past nine years.
Jonathan Duffin, the Ocean Spray business development director, said: "We are very happy to be working with Mindshare and believe it has a team that can deliver fantastic results. The combination of strategic planning, innovative media skills and unrivalled buying power will have a significant impact."
Ocean Spray's most recent TV ad campaign, created by East, features two women on the search for the ultimate health and beauty treatment. One execution features one of the women getting stuck between two honeycombs, while the other settles for a glass of Ocean Spray cranberry juice.