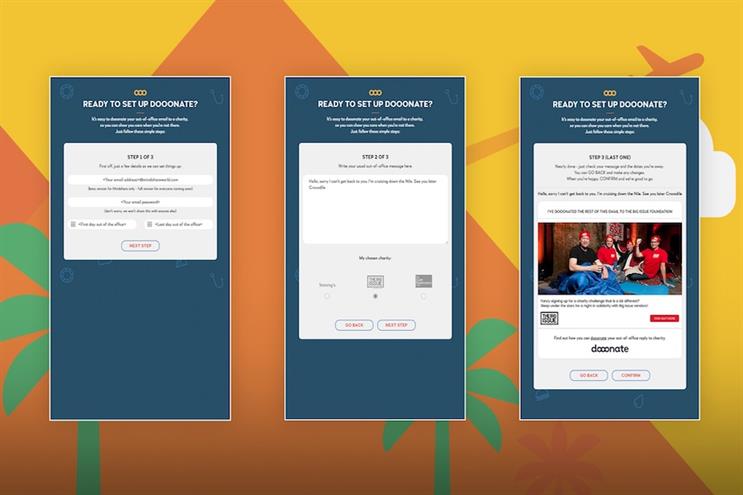 The Dooonate tool was inspired by the realisation that most out-of-office autoreply emails contain a lot of empty space. Mindshare estimates this space could be worth £1 for every thousand emails – the equivalent of £51,000 worth of media space each day in the UK.
Dooonate is currently being beta-tested by three charities – Tommy's, The Big Issue Foundation and The Cure Parkinson Trust – and can be used by GroupM employees.
It will be available to all Microsoft Office 365 users, worldwide, later this year.
Stephen Robertson, chief executive of The Big Issue Foundation, said he was "delighted" with what was "a genuine first for the charity sector".
The idea for Dooonate first came up in a hackathon organised by Mindshare on behalf of The Big Issue Foundation at Advertising Week Europe 2015.
Becky Power, executive creative director at Mindshare, said: "We wanted to explore ways our industry could use our expertise and talent for a good cause. Every time you see a message from a charity, they've probably paid to get it there. And advertising is not cheap. Dooonate gives charities a free space to send their message straight to people's inboxes."