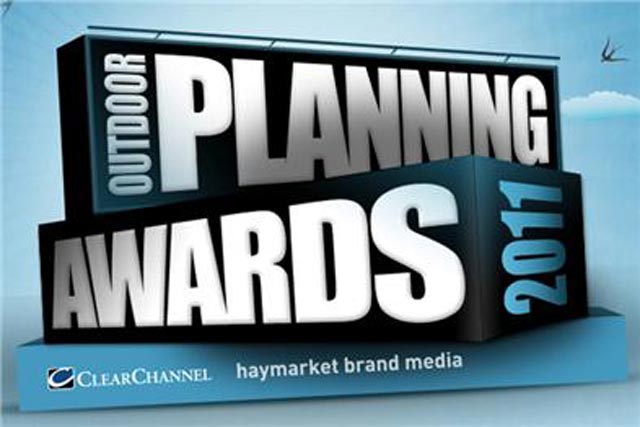 The Clear Channel Outdoor Planning Awards, which are held in association with Haymarket Brand Media, aim to reward outdoor planning that demonstrates clear objectives and strategy, and strong results, showing a return on investment.
WPP media agency Mindshare won nominations for its work with its out-of-home sister agency Kinetic for the sports brand Nike, including Write the Future, Nike Grid and Nike World Cup.
Interpublic media agency UM won nominations for its work for retailer H&M, including H&M Home A City Centre Makeover with Kinetic, and the H&M Continuity campaign with Kinetic and Interpublic sister agency IPM.
UM was also nominated for its work with IPM for Burton's Foods Cadbury's biscuits.
Each of the six category winners will receive a prize of £1,000, while an overall Grand Prix winner will receive £30,000 of advertising space on Clear Channel's premium Pinnacle formats and a luxury European short break for two.
A spokesman for Clear Channel Outdoor said the most successful entries were "beautifully written" and told an inspiring story, and demonstrated an impressive and comprehensive approach to the planning challenge.
The winners in each category and the Grand Prix will be announced at the awards ceremony on Tuesday 19 April.
The full list of nominations:

Best use of outdoor in a multi-media campaign

Clinique Even Better Clinical, entered by M2M with Posterscope
Vodafone Sure Signal, entered by Kinetic Worldwide
Fosters (Heineken), Good Call, entered by Kinetic Worldwide with MediaVest
Nike Write the Future, entered by Kinetic Worldwide and Mindshare
Waitrose Delia Smith & Heston Blumenthal activity entered by Manning Gottlieb OMD with Posterscope

Best use of multiple formats in outdoor

Innocent This Water Summer Splash, entered by Posterscope with Vizeum
Renault Wind Roadster 12 Second Strip, entered by Posterscope with Manning Gottlieb OMD
The Economist Where do you stand?, entered by Kinetic Worldwide with PHD
H&M Home A City Centre Makeover, entered by UM London with Kinetic Worldwide
Burton's Foods Cadbury's biscuits, entered by UM London with IPM

Best use of roadside

San Miguel Make Time, entered by OMD UK with Posterscope
Michelin Tyres Context is King, entered by MEC with Kinetic Worldwide
The Conservative Party Pre-election campaign, entered by Posterscope with MPG Media Contacts

Best use of continuity in outdoor

M&S Style, entered by Walker Media and Posterscope
H&M Continuity, entered by UM London with Kinetic Worldwide and IPM
Channel 4 Autumn/Winter holding, entered by OMD UK and Posterscope
Burger King All campaigns including King's Deal, Tendercrisp and Fanta/Sprite, entered by IPM with Initiative
BSkyB Sky HD Outdoor Network 2010 entered by IPM with Mediacom

Best use of innovation in outdoor

Nike Nike Grid, entered by Mindshare and Kinetic Worldwide
Ferrero Rocher A very Ferrero Christmas, entered by MEC with Kinetic Worldwide
Mini Countryman Mini World Record, entered by Posterscope Hyperspace with Profero
Nike Nike World Cup -– Digital Synchronisation, entered by Mindshare and Kinetic