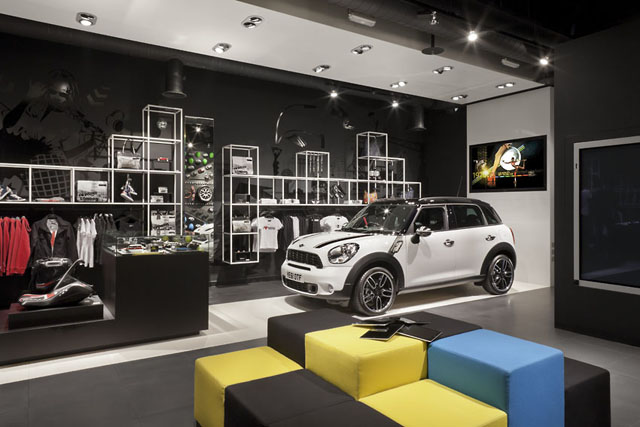 The store, which will remain open for 12 months, will promote its coupé and Countryman models, as well as a range of Mini-branded lifestyle merchandise. It also features what the manufacturer claims to be the UK's first "3D car configurator".
Jochen Goller, Mini's UK director, said it was important for consumers to see the brand "removed from the established car showroom environment", and would consider rolling out further retail sites if this proves successful.
He added: "Since Mini launched just over 10 years ago, we have developed a massive community of fans and enthusiasts for whom Mini is much more than just a car brand. These fans love to accessorise their cars.
"Over the next year we will be listening to, and learning from, what visitors to the Westfield store have to say about what they expect from their car retail experience."
Last week, BMW also unveiled plans for a "floating" showroom at the Olympic Park. The 800sqm two-storey venue will be positioned on columns above the Waterworks River, situated between the Olympic Stadium and the Aquatics Centre.