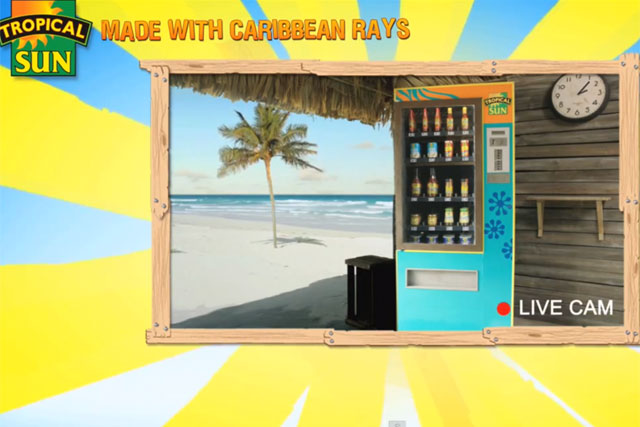 The agency will launch an interactive campaign and at the heart of it will be a branded vending machine, located on a real Caribbean beach, waiting for UK consumers to "activate" it from the comfort of their homes.

According to The Minimart, a live feed webcam will allow people to view the nine Tropical Sun products on offer in the machine, and use their one free credit to pick their favourite.

They can then watch in real-time as their selection is activated in the machine and a Tropical Sun employee (called Ray) collects, packs up and posts it for the lucky customer to enjoy.

The vending machine is refilled each day at 09.30am (EST 4.30am) and for those who are not quick enough to get there before the machine runs out of product, Tropical Sun are offering a voucher redeemable in Sainsbury's and more than 20,000 Independent stores.

Tim Clyde, founding creative partner of The Minimart, said: "The online vending machine provides us with a powerful communications tool to establish a strong brand personality and introduce the fantastic range of products to new customers in a cost-effective way, all with social media at the heart of the idea."

Kapil Wadhwani, brand chieftain at Tropical Sun Foods, said: "When The Minimart presented this ambitious idea to us, we instantly felt it captured the essence of the brand personality and allowed us to communicate in a fun and innovative way to a targeted audience, and reward them for engaging with Tropical Sun."


Follow @nickbatten2