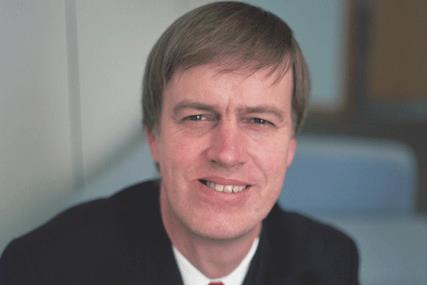 The letter appeared online yesterday (8 April) and has been seized on by those who oppose the recently passed Digital Economy Bill.
In the letter, from Stephen Timms to Emily Thornberry, Labour MP for Islington South and Finsbury, the minister confused the term 'IP address,' the digital address used to identify the location of an individual computer, with the acronym for intellectual property.
The letter, dated 23 February, was in response to a question from Thornberry about how the Digital Economy Bill would affect copyright holders wishing to identify illegal downloaders.
The highlighted passage reads:
"They [internet service providers] can then seek to download a copy of that material and, in doing so, capture information about the source including Intellectual Property (IP) address, along with time and date stamp."
Stephen Timms was made responsible for delivering on the government's Digital Britain report, compiled by Lord Carter.
The Digital Economy Bill, which stemmed from the Digital Britain report, passed through Parliament controversially during the 'wash up' process.
After the document leaked on Twitter, users shared the link with their followers, and offered their views on the Bill. At the time of publishing, the total impressions stood at 100,000.
Click the image below to view in full (opens in a new window):
A Labour spokesman said Timms was an expert in this area, pointing out that he wrote a book about broadband 25 years ago, "before many people knew what it was".
The spokesman added: "He is in total command of the detail and it would be ridiculous to suggest that he doesn't know the difference between intellectual property and internet protocol. This is an embarrassing slip and Stephen Timms will make sure it won't happen again."