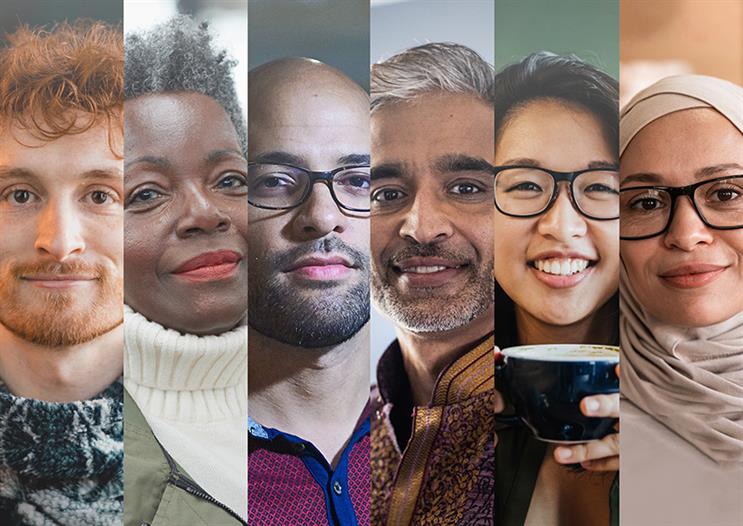 The 2021 UK census tells us over one quarter of people in England and Wales identify as being from an ethnic group other than White British. Almost one in five of the population of England and Wales has minority ethnic heritage. 9.3% of the population is made up of the Asian community, and just 37% of Londoners identify as White British. 
"The advertising industry, and the work we create with our clients, must authentically represent the wonderful fruit salad that is modern Britain. In order for us to do that, we must first take time to fully understand what it means to be a consumer in the United Kingdom."     
                 Karen Blackett, president of WPP in the UK
So, if brands are to remain relevant and grow, the 2021 census suggests the population growth and spending power of minority ethnic communities in the UK is a significant opportunity. 
By truly understanding the experiences and needs of all communities, we can help our clients grow their businesses – and there is clear evidence that socially responsible practices and value creation walk hand in hand.
This is why, in 2020, we were incredibly excited to embark on an important project, working with our colleagues across WPP and Ogilvy, to better understand the relationship between ethnicity and consumer experience in the UK.
"The first step for us all to take is to recognise the varied and nuanced consumer experiences of people from different ethnic groups. This is what we set out to explore with this unapologetically comprehensive study," explains Karen Blackett, president of WPP in the UK. "If brands take the time to understand the findings and the varied and nuanced consumer experiences of people from different ethnic groups, they have the opportunity to make a positive and lasting impact both on society and their bottom line."
(Image: WPP)
The WPP Consumer Equality Equation report was launched in November 2022. It represents two years of research that evolves methodology when gathering audience data to robustly represent the nuances of attitudes, experiences and needs of different ethnic groups in the UK. It also brings an entirely new wealth of foresight to the table about the role minority ethnic consumers will play in the growth of UK businesses over the coming decades. As suspected, it is a vital role indeed.
For example, we discovered that if just 1% of minority ethnic consumers in the UK changed their purchase habits during this current cost-of-living crisis, the growth opportunity from that small change could add up to £2.34bn for brands in 2023, rising to £12.3bn in 2031. 
Our study puts to work the most comprehensive data set and insights gathered around minority ethnic consumers to date in the UK. The four-part methodology comprises an extensive, nationally representative quantitative study; in-depth qualitative research including inter-generational interviews; a mini BrandAsset Valuator (BAV) study, enhancing WPP's existing proprietary asset in this space; and a first-of-its-kind population, income and category spend projection model across six ethnicities for the next four decades. 
Critically, the study was led by people from minority ethnic groups and those with particular expertise on ethnicity, under-represented audiences and consumer experience. Accompanied by allies with a willingness to be challenged and to do the work of (un)learning, the ultimate report is a shining example of teamwork with purpose.
The findings and insight were rich, but they were also shocking and stark. The study revealed a chronic, pervasive set of negative differences in consumer experience observed by minority ethnic groups in their everyday lives in the UK. There was a clear picture of microaggressions that perhaps, by their nature, didn't shout through the data but certainly existed in every cut of it. There were also personal stories, recounted with matter-of-factness by our interviewees, which illustrated the many obstacles that have to be consistently navigated in order to carry out everyday tasks. 
What we at WPP & GroupM most wanted to achieve from this study, and what we want to celebrate as a consequence of the past two years of work, is being enabled by the findings to create genuine progress. Genuine progress for UK consumers, for our clients, for our industry and for our society. A legacy of responsible action is so important, and we work to feel proud of what we pass on to the generation who follow us. 
This is the first in a series of articles where we will lay out some of the most significant insights from this study and some of the incredible headline stats we noted. We will also set out how we can all play a part, individually and collectively, in building equity of consumer experience and business health in the UK for decades to come. 

Learn more and explore the findings at wpp.com/consumerequality
Authored by Nicola Jopling, head of growth strategy, GroupM UK