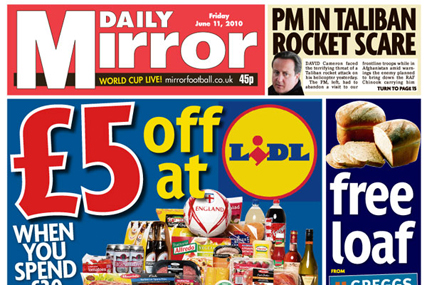 The national newspapers currently employ about 550 editorial staff, full and part-time. It is looking to cut 140 full-time editorial jobs and 60 part-time staff across the Daily Mirror, the Sunday Mirror and the People. The group's regional titles are not impacted by today's announcement.

The move is the latest cost-cutting move by parent group Trinity Mirror, which has closed a raft of local newspapers and scaled back its headcount to offset a tough newspaper market.

The new job cuts are on top of the estimated 1,700 people who have left the group over the past 18 months.

The group said the latest drastic job cull has been prompted by the move to new multimedia newsrooms across the three national titles.

It singled out its investment in a new content management system, which would help substitute for journalists undertaking editorial work.

The group said the three editors of the national newspapers would not be affected by the change.

As part of the changes, sub-editing duties would be outsourced and news and features desk would be merged across the titles, the group's statement said.

The group has now entered a 90-day consultation with staff likely to be affected. It has also launched a voluntary redundancy scheme.