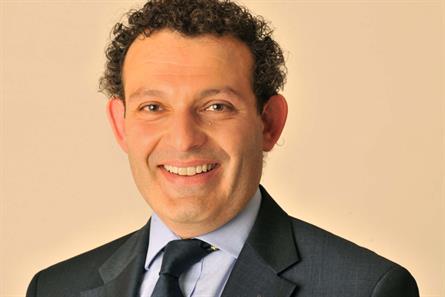 Perhaps it's just a coincidence but I wonder if the dead-tree gurus at Trinity Mirror decided on purpose to announce the launch of a new national newspaper just a few days after another one revealed it was about to close.
There's been an awful lot of wailing over the demise of the two Independent titles, though I can't help wondering whether that's for the hugely talented staff rather than for the tired products themselves. Which, let's not forget, hardly anyone actually read. Its audience was pretty niche – the daily tended to sell around 25,000 copies around the country, a far cry from its 450,000 heyday.
On the other hand, the target market of New Day - as the tabloid daily will be called – is going to be far broader. Its rumoured aim is to appeal to a predominantly female audience, traditionally associated with mid-market tabloids such as the Daily Mail and Daily Express, both of which I have run editorial departments for. Lifestyle and entertainment will heavily supplement the news.
Sadly, I never managed to commission a 'Genius of Bob Dylan' feature for either, but these comings and goings remind me of a stanza from one of his greatest songs, Maggie's Farm: 'Well, I try my best/To be just like I am/But everybody wants you/To be just like them…'
The reason the Independent failed is not just because part of its audience gravitated to the web, as the management is constantly trying to point out, partly to justify its decision to go digital-only. But because it forgot the central rule of building and sustaining a brand – don't forget who you are.
Try your best to stand for something, to mean something, to maintain a cogent identity. To not forget what should follow 'I am…'
The first years of the Indy were blessed with an editorial team that understood that. Recently – and it pains me to say this because I was honoured to write for it on occasions – it just didn't seem to know what it wanted to be anymore. And so it ceased to matter.
I can recall it being the paper of the anti-establishment, then as others dumbed down it stood for robust intellectualism, then it pioneered front-page campaigning, then it toyed with anti-capitalism, green issues and the LibDems before a triumphant anti-war stance and a comment-rich approach to the news.
And then? Well, after a long period of trying its best to be just like it was, it gradually decided to be like everybody else. But just not doing it as well as everybody else (admittedly with far thinner resources). Its liberal posturing was not quite as strident as the Guardian's. Its tabloid design was nowhere near as eye-catching as The Times's.
Its push for youth not as convincing as that of its sister paper, the i. In a crowded, brutal and declining market, it kept its brilliant writing, lost its identity and then couldn't figure out who its audience should be. As anyone in any media discipline will tell you, that's fatal.
And so to New Day which, conversely, is not going to try to be just like it is but is going to be 'just like them'. And why not? The Daily Mail – whatever your opinion of its content – is the most brilliantly constructed newspaper of our times. Its power and influence is partly based upon the fact that it intimately knows and understands its audience.
Their desires, fears, hopes and aspirations. Why they envy, hate, love and empathise. It leads, reflects, nourishes and comforts them. In some ways – though with markedly less success, wit, vigour, direction and imagination – so does the Daily Express.
They both stand for something concrete in a way that no website can hope to emulate. And it's that strength of identity that I suspect has persuaded the bosses at the Mirror to spend a small fortune on trying to crack that 'middle market'.
The company has access to the content, the infrastructure and the audience. It also knows that advertisers want a daily vehicle that can connect directly with an audience that doesn't – and never will – linger on the web.
And most importantly it has learned, through The Independent, why new-launch newspapers succeed and then, sadly, fail. They need an identity.