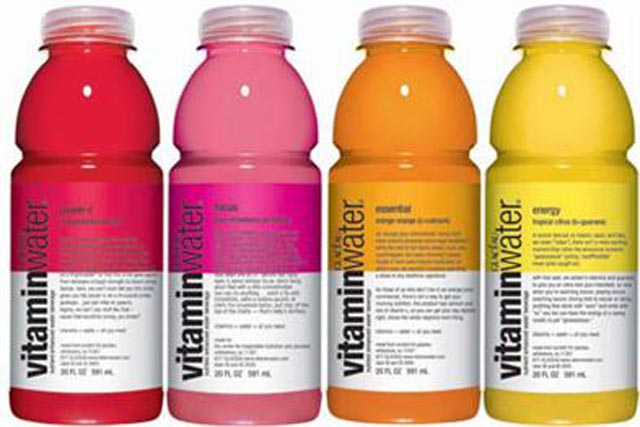 The Advertising Standards Authority today (19 January) ruled the ad, part of a poster campaign, could not be shown again in its current form, despite only receiving three complaints.
The ad, created by Coca-Cola's agency Exposure, portrayed the drink as "nutritious", which complainants said was misleading, especially as one believed it to contain 30g of sugar.
The ASA noted Coke's response that, with its actual sugar content of 23g, it fell into the low-calorie category under EU Regulations.
It also said the addition of nutrients "including 25% of the recommended daily allowance of four B vitamins (B6, B12, niacin and pantothenic acid) along with 100% of the recommended daily allowance of vitamin C" to some extent validated its "nutritious" claim for Vitaminwater.
In its ruling, however, the ASA said it felt the fact the drink was marketed as water, the 500ml bottle in which it is sold would be taken by consumers as a single serving.
Even though it contained less sugar than some other drinks per 100ml, such as some fruit juices, people would, given the size of the bottle, not necessarily realise the amount of sugar they were consuming in a single serving of Vitaminwater.
The ASA also said is did not expect consumers would think a drink marketed as "nutritious" to have "the equivalent of four or five teaspoons of added sugar".
It added: "Because Vitaminwater contained about a quarter of a consumer's GDA for sugar, as well as the added vitamins, we considered that the description of Vitaminwater as 'nutritious' was misleading."