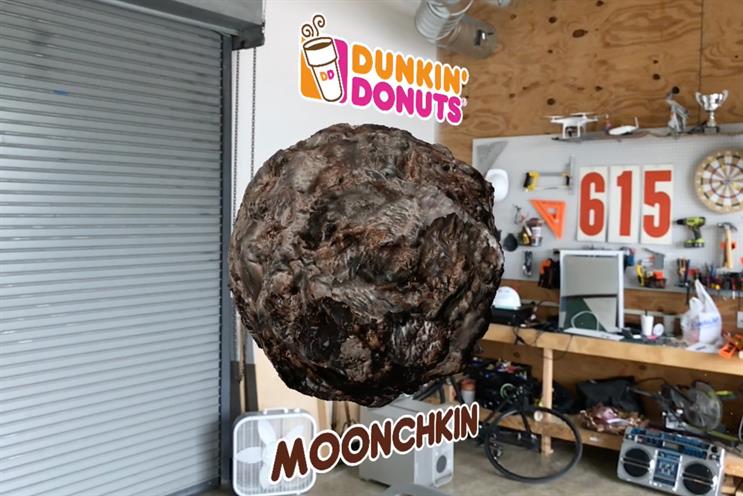 In the first, and possibly silliest, use of Apple's ARKit by a brand that Campaign has seen yet, Dunkin' Donuts has created an augmented reality experience that will superimpose a 3D image of a little round chocolate doughnut over the sun.
However, it appears the app is currently only available on iOS11; software that is only currently only available as a beta version ahead of a being launched formally next month.
About "Moonchkin", the brand said in a statement: "The Moonchkin is a 8,212,017-calorie virtual doughnut hole that uses augmented reality to allow anyone to watch a total solar eclipse anytime, anywhere."
The release credits the fictitious "Dunkin' Donuts 'research and dunkvelopment' department", but the app was actually created by US agency Redpepper and masterminded by strategy director and creative technologist, Matt Reed.
Today's solar eclipse will be viewable in the US, but only as a partial eclipse elsewhere in the world. The eclipse will start at around 6.16pm when it passes over Oregon on the west coast..
The full (and mostly fictional) account of the experience's development can be found here.