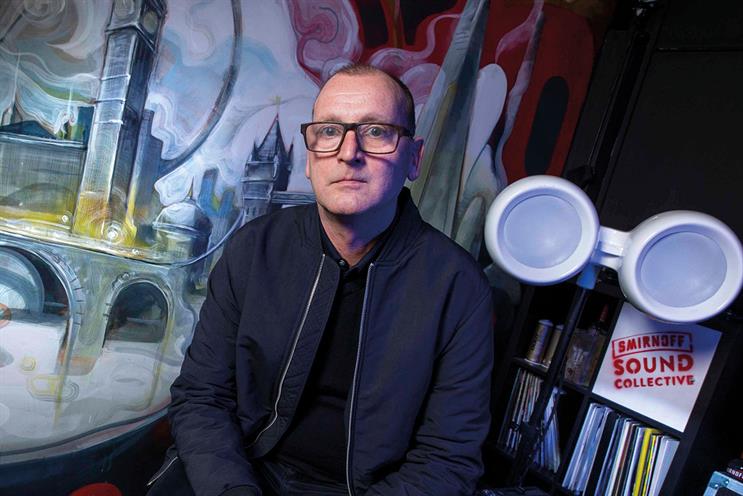 If Mixmag, founded in 1983, had suffered the fate of most other music titles from that era, it would be dead or a thin freesheet by now. As Jerry Perkins, its chief executive, says: "We're in the middle of three really disrupted industries – the record industry, the media industry and the advertising industry."
But disruption also means opportunity for those willing to reinvent. And that's what Perkins hopes to do by turning the magazine into Mixmag Media Network, a global digital and live events business.
During its print heyday, Mixmag had a UK circulation of 110,000 and a readership of 500,000. Now it claims a potential online reach of up to 28 million subscribers, thanks to its channels on YouTube, Facebook, SoundCloud and other partners.
Group turnover is expected to rise to about £5.5 million next year – only 15 per cent of which will come from print. Instead, the company is making most of its money from brand partnerships and distributing native online video advertising. The US is a growth market as electronic dance music has taken off.
When the video-game maker Ubisoft wanted to promote Far Cry 4 last year, it enlisted Mixmag to work with DJs and music stars to create videos featuring imagery from the game. Perkins' team placed the content on its YouTube channel and with its online partners including UKF and Spinnin' Records. Perkins says: "It had a 1.5 per cent 'like' rate – about 15 times the industry average."
Most of Mixmag's brand deals are global in nature, Perkins explains: "We can do one deal and activate locally." Its latest partnership is a "seven-figure" deal with Smirnoff to produce online videos, stage club nights and find rising stars in London, New York and Los Angeles.
Perkins maintains that Mixmag has credibility due to its history: "No-one can accuse us of jumping on the dance-music bandwagon." He was at Emap when it acquired Mixmag in 1995 and took it independent in 2005.
Perkins points to the need to work with brands as record and CD sales have slumped and attitudes have changed from a generation ago. "As a teenager then, you hated your favourite band selling out. You don't get the same pushback now [from fans]. They're really happy with it." How-ever, he adds: "It's important to keep your values."
Mixmag's reinvention is rare, Perkins claims, citing a 2011 partnership with YouTube as the tipping point. "I can't think of many other consumer magazine brands that have become international curator brands that have done all these international marketing deals."
What about Vice Media, which is said to be worth $5 billion? "We have been unashamedly copying its business model," Perkins concedes. "You could do worse at those valuations."
Mixmag is valued at $25 million after recently raising cash from the One Direction manager Richard Griffiths, the ex-U2 manager Paul McGuinness and others. Perkins says: "It is significantly more than what we paid for it in 2005."
Print circulation has fallen almost 90 per cent to 15,000. Yet stars still want the prestige of being on the front cover and play a Mixmag gig as part of the agreement. While the £4.95 monthly magazine is "not very important" commercially, it remains "the heart and soul of the brand", Perkins suggests: "It's almost the most expensive business card you can produce."