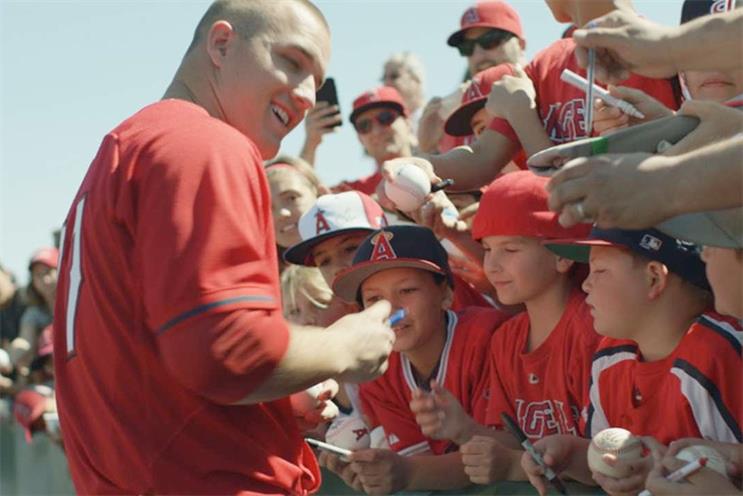 For many Americans, spring does not begin until baseball season starts. A new series of multimedia ads for Major League Baseball by Anomaly called "This is Baseball" highlights the human dimension of the sport.
The ads forgo nostalgia, instead opting to show current players, coaches and fans in a documentary-style format.
One video features Baltimore Orioles manager Buck Showalter discussing the athleticism of the players.
Other videos highlight the fans with current players.
The ads air on TV and online. Social media, including Instagram and Facebook, support the campaign.
Anomaly was named MLB's agency of record in February. The agency will update the campaign as the season continues.