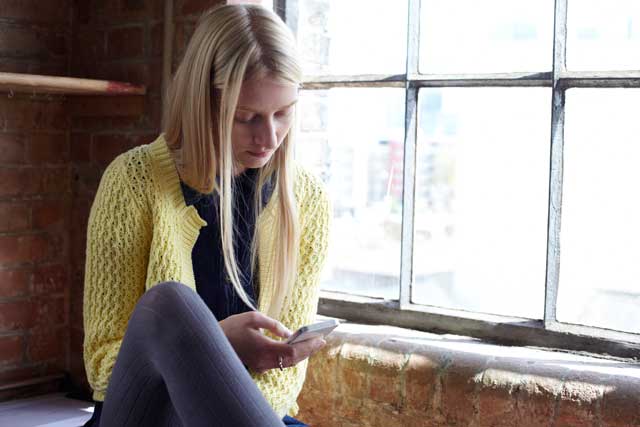 The closer you get to the mobile advertising market, the messier it seems - a measure, arguably, of how immature this business is. The casual observer might assume that this is - or should be - a natural extension of the fixed-line internet ad market, with its well-established trading structures and metrics.
It isn't. One of the reasons for this is that (and, again, this comes as a surprise to many) there are no cookies in the mobile world. Audience identification isn't easy to achieve - therefore there's a wider range of players offering tailored targeting techniques. The absence of cookies means there's a relative dearth of historical data on consumption patterns - so that, in turn, means there are fewer standard templates for the way a campaign should be structured.
In addition, different devices and handsets have different strengths when it comes to the sorts of creative executions they can deliver - and the creative community is only beginning to get its head around the possibilities in this space.
As it stands, it is a nascent and fragmented market, particularly on the trading and campaign delivery side of things. The same piece of inventory can effectively be available via several trading routes - and the price will often be different in each instance.
That situation could change rapidly, of course, because there's a lot at stake here. The devices that continue to drive and define this market, the iPhone and the iPad, were launched in 2007 and 2010 respectively; but it's only in the past year or so that the market has begun to grow vigorously. In the UK alone, it is expected to be worth around £450 million in 2012 and £1 billion by 2015.
1 On the supply side, as in the fixed-line internet world, ad networks have made much of the early running in mobile - but the complication is that there are deviceand operating system-specific operators as well as independent inventory aggregators. Apple's iAd allows ads to be integrated into apps sold in the App Store, while Google's AdMob is more versatile, offering inventory development across all mobile operating systems. In April, Samsung formed a partnership with OpenX to create its own mobile ad exchange.
2 InMobi claims to be the world's biggest independent mobile ad network. Other important players include Millennial Media, Adfonic and 4th Screen Advertising, which was acquired by the mobile browser company Opera for $8 million back in February. There are also demand-side and supply-side platforms aimed at buyers and sellers, which offer parallel integration services, often with the aim of enabling real-time bidding for inventory. Players in this space include Admeld (now owned by Google), StrikeAd and Blis Media, which positions itself as a demand-side platform and audience-targeting company with particular emphasis on targeting by location.
3 And there are dozens (with more arriving, seemingly, by the week) of niche and specialist companies offering services in this area. Outfits currently on the lips of digital agency heads include: Flurry, a mobile analytics company; Amobee, a mobile advertising technology company; Sprout (recently acquired by InMobi), a rich-media creation and distribution outfit; and Yoc, which specialises in the creation and serving of mobile banner ads.
4 The blurring of traditional demarcations in this market has created an opening for "soup to nuts" hybrid companies that claim to straddle the supply and demand sides, as well as offering creative consultancy services. One recent entrant to the market, which claims to be unique in its comprehensive range of functions, is AdMaxim, run by Sultan Khan, its chief executive, and backed by Adstream, the digital media fulfilment company. It offers campaign execution, performance measurement and data-driven optimisation; and, having hired the former Clear Channel sales director Steve Atkinson as its EMEA vice-president of sales in June, it has set itself the ambitious target of capturing at least 5 per cent of the UK market by the end of 2013.
5 We are also seeing media-buying outfits forging links with mobile technology companies to beef up their mobile trading desk operations. For instance, back in May, VivaKi Nerve Center signed a deal with BlueKai to co-develop a new data platform called Audience Insights.
WHAT IT MEANS FOR ...
MEDIA AGENCIES
- There's anecdotal evidence that some agency groups are struggling to optimise their internal media structures to make the most of mobile. All of the bigger groups have developed a mobile facet to their trading desk operations at holding company level - but individual media agencies within those groups tend to do their utmost to retain as much autonomy as possible for their own mobile operations.
- Currently, mobile demand-side platforms can only cope with standard formats and not rich media, so if an ad network runs rich-media campaigns, this is an attractive offering for agencies. Agencies will also trade directly with publishers when clients are looking for engagement with a specific site's audience.
- There's an almost infinite number of ways of using specialist mobile supply companies in combination to deliver a campaign. As mobile advertising matures, there will surely be a drive to bring more clarity and order to this market.
- Paul Wright, the chief digital officer at Omnicom Media Group UK, says: "If everyone is sourcing inventory from the same publishers, the question is: how do you differentiate in that market? Creating a unique offering is where the battleground is going to be over the next year."
MEDIA OWNERS
- The growth projections in this sector look rather attractive - but buyers think that if anything can jeopardise this growth, it's the mobile sector's perennial tendency to overhype while under-delivering.
- For instance, they argue, fragmentation on the inventory supply-side makes it tempting for companies to make misleading claims about the accuracy and granularity of the targeting that can be achieved in mobile - and also about the extent to which location-based "geo-targeting" is possible.