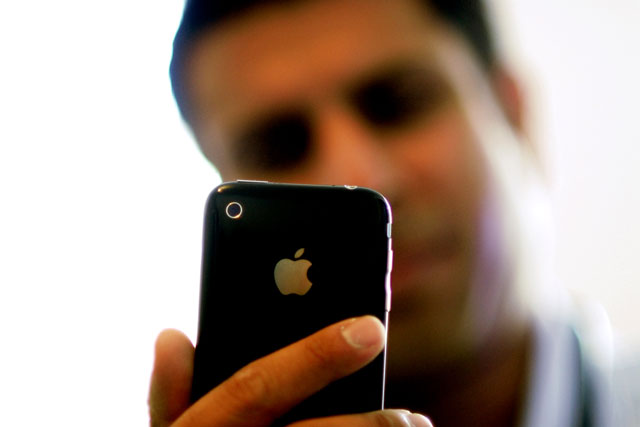 Mobile spend rose a whopping 148% to £526m from £203.2m in 2011, according to the 2012 Internet Advertising Bureau (IAB) Digital Ad Spend Report, conducted by auditors PriceWaterhouseCoopers.

The boom in mobile drove digital adspend to a record £5.42bn last year. The figure was up from £4.81bn in 2011 and the increase in mobile spend represented more than half of the £607 million jump.
Mobile now accounts for a 9.7% share of all digital advertising spend, compared to just 1.1% in 2009.

The IAB attributed the boom to rising smartphone ownership, with nearly two thirds of the UK population owning an internet-enabled mobile phone in December 2012, according to comScore.

Tim Elkington, the director of research and strategy at the IAB, said mobile spend topping half a billion reflected the momentum in the sector.
Elkington said: "There is just so much buzz around mobile. Advertisers are increasingly buying integrated campaigns across online and mobile rather than regarding mobile as an afterthought. In the last six months, 20 more of the UK's top 100 advertisers have produced mobile-optimised websites.

"4G mobile ultra-broadband is enabling a new era of richer content consumption and tablets are being predicted to outsell PCs in 2013. This will help maintain mobile's significant momentum in attracting both consumer attention and advertising pounds."

The report also showed strong growth in video advertising spend, which rose 46% to £160m for the year, with mobile video advertising spend growing an impressive 1,601% to an admittedly still small £13.0m.

Digital display advertising grew in line with the digital market at 12.4% to £1.30bn, and represented a 24% share of total digital ad spend. Classifieds grew more modestly at 6.3%, accounting for a £853.8m spend.
Spend on social media advertising grew 24% to £328.4m, and has increased almost fourfold since 2009.
The lion's share of digital ad spend went to paid-for search marketing, which made up 58% of the market in 2012, increasing by 14.5% to £3.17bn.