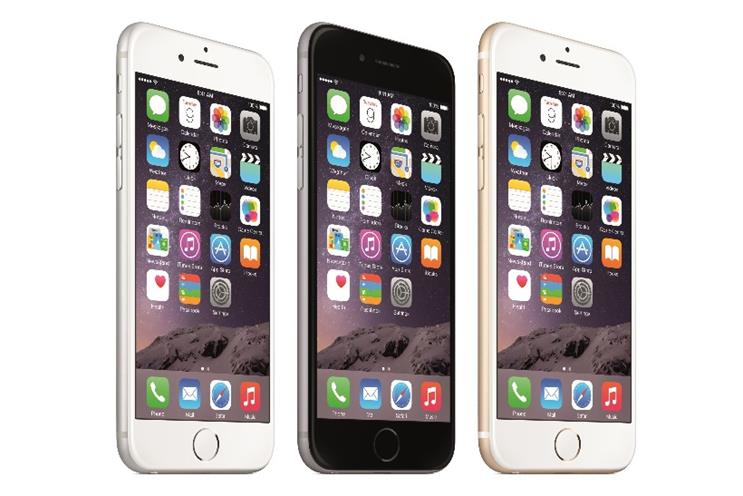 That's according to Dean Murphy, the British developer behind one of the first ad blockers for Apple's upcoming iOS 9 operating system.
Murphy is building Crystal, an add-on for the mobile version of Safari that will arrive with the latest iPhone software update. One new feature of iOS 9 that has attracted significant attention is the arrival of 'Content Blocking Safari Extensions'.
These would let anyone building browser add-ons for Safari on mobile block a range of content, including pop-ups, cookies and site trackers.
The collapse of the ad-supported web?
The move could take ad-blocking on the mobile web mainstream, with serious implications for any business with a stake in online ads.
According to a June survey from the IAB, 15% of British adults already use ad-blockers, mostly on desktop. An August report from PageFair and Adobe predicted that ad-blocking going mobile could lead to the "collapse" of an ad-supported web.
I justify it to myself as feeling the mobile web has got out of hand with the hostility of ads
Murphy has about 100 users beta testing Crystal at the moment, and claims he has another 10,000 waiting to try it. While he acknowledges the importance of mobile advertising as an economic model for the web, he says poor quality ads have ruined the experience for everyone.
He told Marketing: "Be thoughtful of what you add onto a page. Some of the sites I see have six or seven different ad networks, displaying different types of ad.
"Every time you add an ad network, that's extra load time and bandwidth."
For users limited by slower devices and data caps, cutting out this extra furniture makes a significant difference. Murphy says Crystal, under current tests, can load pages up to four times faster, using 50% less bandwidth than usual.
Content blockers work by defining which resources not to load on Safari, like third-party scripts. That can wipe out site trackers and analytics, display ads, and video ads, among other content.
But Murphy notes that this doesn't block all ads, like pre-roll video ads. And blocking third-party scripts can mean some sites won't display at all but, he says, "the majority of sites work".
Alternative models
Adblock Plus, one of the most popular desktop ad blockers, is reportedly paid by Google, Amazon, Microsoft and Taboola not to block certain ads.
Eyeo, the German start-up behind Adblock Plus, will allow some ads through, provided they meet certain critera, like not causing pages to load slowly.
Murphy says he would consider a similar model to make money from Crystal, and to prevent the death of ad-supported sites.
He said: "That's something I would like to do in the future. I do know ads need to come through – that's the sites' financial model. I would like to support websites, just not bad ads that come through.
"I justify it to myself as [feeling] the mobile web has got out of hand with the hostility of ads. I don't have a problem with ads in general, but the bad ones ruin it for everyone."
Since Apple hasn't released its updated software yet, it's hard to see how severe the impact of content blockers will be. The new feature is limited to 64-bit devices, meaning anyone with an Apple device older or less powerful than the iPhone 5S, iPod Touch 6, iPad mini 2 and iPad Air won't be able to block ads on Safari.
Still, Murphy says the changes will make content blockers more visible to mainstream users. Content blocking apps will display in Safari's Extensions Gallery and the App Store, broadening their appeal beyond the tech-savvy few. By contrast, Android ad blockers are not permitted on the Google Play Store.