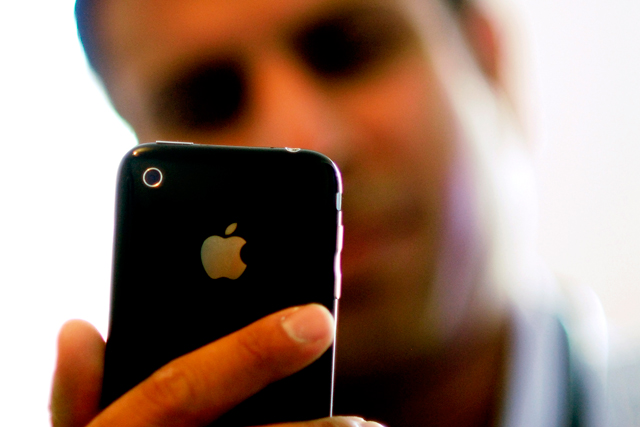 Tesco, Marks & Spencer, Procter & Gamble and Unilever are understood to have boosted investment in mobile advertising, in an effort to reach what internet analytics company comScore claims are the 58% of Britons accessing content via apps or the mobile internet each month.
According to annual figures from the Internet Advertising Bureau (IAB) and PricewaterhouseCoopers (PwC), UK adspend on mobile media – including search, display and video – surged 157% year on year to a total of £203.2m in 2011.
The IAB claims this growth has been fuelled by the rapid uptake of apps and social media, the availability of cheaper data packages, and more consumers using their mobile devices to access the web while watching TV.
For the first time, retail is among the top-spending mobile sectors, accounting for a 12.3% share of total spend, compared with 5.5% the previous year.
According to the IAB, this leap is driven by the rapid growth in m-commerce.
It claims 24% of consumers have bought a product or service via their device, while 38% of respondents to its Mobile Online Journey study on January have used their phones in store, while 55% of them have conducted an internet search in-store.
FMCG brands have also increased their share of total mobile adspend in 2011 to 14.4%, from 11.8% in 2010, making it the third-biggest spending sector after entertainment and media (23.2%) and telecoms (14.9%).
Both sectors overtook finance and automotive, which had previously been major spenders in mobile marketing, for the first time.
Finance brands dropped their investment in mobile advertising by 81% in 2011, accounting for 10.3% of the total spend. The previous year, finance brands boosted their mobile ad spend, making it the second-largest sector, with an 18.6% share for 2010.
Technology brands significantly boosted their investment, to account for 8.4% of total share in 2011, up 180% from the previous year.
Richard Brooke, communications buying manager at Unilever UK and Ireland, the UK's third-biggest advertiser last year, said mobile marketing was "likely to play an important role in the company's marketing" as it seeks more ways to engage with consumers on the move.
"As the penetration of smartphones continues to increase among consumers, so, too, has the value and significance of mobile marketing," he added.
A Tesco spokesman said: "We are responding to customers who tell us they like to receive information from Tesco on their phones and looking at how we use mobile technology in the marketing mix, alongside more traditional communications."
Jon Mew, director of mobile and operations at the IAB, said that improvements in measurement and ad formats over the past year were attracting spend to mobile.
He said: "The availability of sexy, interactive rich-media mobile ads has made them more appealing to brands and consumers, and that is really driving FMCG and retail spend."
He said that because mobile spend was "still quite small" compared to brands' overall budgets, it was difficult to pinpoint where growth in spend was coming from, particularly as mobile was often treated as "experimental" budget. He added it was unlikely to be digital, because it was seeing strong growth.
Online adspend figures are out in the next few weeks and it is predicted that total digital media spend was more than £4bn for 2011.
Mobile search attracts greatest spend
The majority of spend is going towards search (66%), which increased 145% year on year to £134.3m, while display has grown 196% to £59.4m.
While many industry experts have predicted the death of the mobile app, the study shows investment in app advertising is still healthy. The study showed that more than half of the total display inventory (54%) is coming from mobile apps, while 46% of display adspend is on browser inventory.
The study only includes paid-for media and therefore does not take into account the amount brands are investing in branded mobile apps.
The growth in display was largely driven by standard display formats, such as banners and text links.
It also showed that SMS and MMS advertising grew threefold, to £7.6m, up from £2.5m the previous year.
Mobile video advertising still has a relatively small share of adspend, at £800,000, but it has grown fourfold from 2010, when brands invested just £200,000 in pre- and post-roll mobile video ads.
With 4.1 million Britons now owning a tablet computer, according to comScore in January, the IAB has measured tablet-specific advertising spend for the first time. It found that £2.4m was spent in 2011.
According to comScore data for January, 18.8 million of the UK mobile audience (38%) accessed social media via a device in the three months up to January 2012, which is a 35.6% increase year on year.
Mew said that with Twitter stepping up mobile advertising and Facebook poised to enter the market, it was "really good news" for the mobile industry.
He said: "With 50% of consumers' time on the mobile internet spent on Facebook alone, if Facebook was to have more opportunities for brands, this could really accelerate spend."
Follow Sarah Shearman on Twitter @Shearmans
2011 Total Mobile Ad Spend Breakdown
Category Share of Spend on Mobile Advertising
Mobile display advertising growth