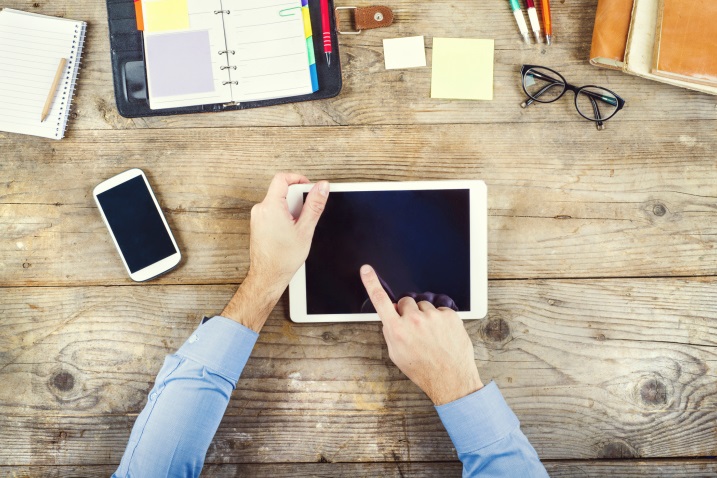 It predicts that mobile advertising will grow 38 per cent in 2016 to $71 billion (£47.3 billion), while newspaper advertising will shrink by 4 per cent to $68 billion.
Meanwhile, mobile internet will be the third-largest advertising medium, behind television and desktop internet.
According to the report, Advertising Expenditure Forecasts, this year the UK mobile advertising market is expected to total £3.1 billion (19.5 per cent of total adspend) while newspapers will total much lower at £1.8 billion (11.1 per cent of the total).
This will continue into 2016 with mobile advertising forecast to hit £4.8 billion (28 per cent of total adspend) while newspapers will total £1.6 billion (9.5 per cent)
On the global stage in 2016 mobile internet advertising is forecast to be 12.4 per cent of worldwide adspend, overtaking newspapers which is projected to be 11.9 per cent.
The result is that mobile internet advertising's share of the global ad market will rise from 5.7 per cent in 2014 to 15 per cent in 2017, the report says. Overall internet advertising is forecast to account for 34 per cent of global adspend in 2017, slightly behind TV with 35.9 per cent.
At this rate of growth, it forecasts internet advertising will overtake television in 2018.
Print adspend continues to decline across most of the world, as it has done since 2008, the report says. Newspaper adspend will shrink by an average of 4.9 per cent a year through to 2017, while magazine advertising will shrink by 3.2 per cent a year.
Steve King, ZenithOptimedia's worldwide chief executive, said: "Mobile technology is rapidly transforming the way consumers across the world live their lives, and is disrupting business models across all industries.
"We are now witnessing the fastest transition of ad budgets in history as marketers and agencies scramble to catch up with consumers' embrace of the mobile way of life."
ZenithOptimedia has also reduced its forecasts for global adspend growth in 2015 by 0.2 percentage points claiming it as a "temporary aberration".
It cites the recession in Brazil and Russia and the slowdown in the Chinese economy as factors for the temporary fall.
It still expects growth of 4 per cent to reach $554 billion (£359.2 billion) in 2015 and continued acceleration to 5 per cent growth in 2016, which will be boosted by the 2016 Summer Olympics in Rio and the US presidential elections.