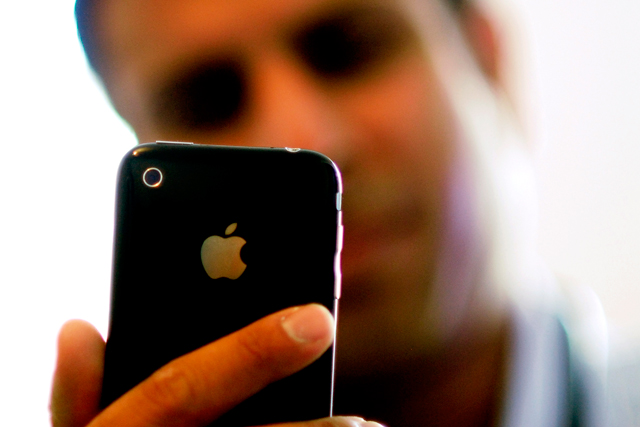 The research from Weve, Vodafone, O2 and EE's joint mobile marketing network, found that 46 per cent of 18- to 34-year-olds said mobile was their "first screen".
The finding placed mobile ahead of laptops or PCs (chosen by 30.6 per cent) and way ahead of TV (12.4 per cent) as the first and most important screen in the lives of people between the ages of 18 and 34.
Just 5.8 per cent of those surveyed in the age group chose a tablet as their "first screen".
The research also found that 45 per cent of 18- to 34-year-olds consider their mobile their first choice of device when interacting with online content, placing the platform just ahead of laptops and PCs, which scored 43 per cent.
Among the wider 18 to 55 age group surveyed, a PC or laptop was seen as the "first screen" with 39.8 per cent naming either computer as their most important screen, while smartphones came second on 28 per cent.
TV was in third place with 27 per cent of people naming it as their most important screen. Five per cent of the total group said they considered a tablet their "first screen".
Only a quarter of the 18 to 55 age group said mobile would be their first choice platform if they wanted to access the internet, while nearly two thirds preferred to use a PC or laptop.
One Poll carried out the independent research for Weve, through a nationwide survey of 2,000 adults.
David Sear, the chief executive of Weve, said: "We commissioned the research because we were a bit fed up of mobile being called the 'second screen', but it surprised even us that 28 per cent of people in the whole group said mobile was their first screen, which is ahead of TV."
He said he expected the importance of mobile to rise among the older demographic as smartphone penetration increased.
Sear said: "It's about the adoption of new technology and there's always a curve from the younger age group. The way consumers behave has really shifted – anybody who is now watching TV is actually listening to TV, and they are normally playing with their mobile device or following a story about the TV on social media."
The three mobile phone networks behind Weve claim to serve 80 per cent of all UK mobile customers between them.
This article was first published on mediaweek.co.uk