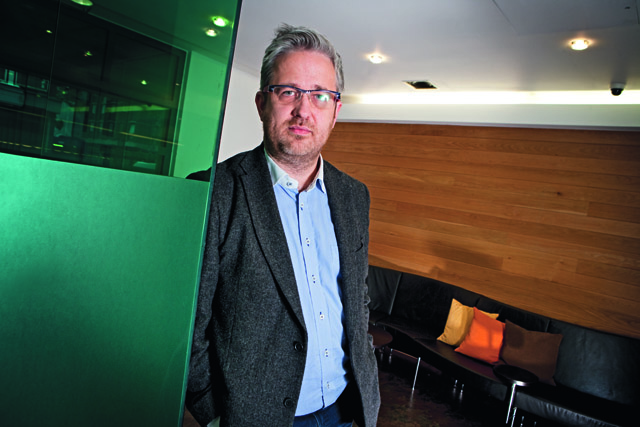 The moving image has always been a powerful tool for brands wanting to build an emotional connection with a target audience. With the explosive growth of mobile as the most intimate and immediate communications medium, the two should prove a perfect union.
Until recently, many marketers have simply repurposed TV and online video for the mobile screen. However, this is changing as mobile video is increasingly demanding attention as its own unique specialism.
Mobile video isn't just important to your brand, it's vital if you are to successfully engage consumers and grab their attention in an ever more interconnected world, where content rules all, regardless of the device it's viewed on.
What's that? You've heard this tune before? I dare say you have, but let me explain why it pays to sit up and take notice of mobile video in particular.
Cisco reported in its annual Visual Networking Index earlier this year that mobile video made up 51 per cent of mobile data traffic in 2012. That statistic is so significant it bears repeating – half of all mobile traffic last year was video. Combine that with IAB Europe's AdEx Benchmark 2012, which reported an exponential increase of 78 per cent in mobile display advertising, and it is clear that consumers are looking for high-quality mobile content, brands are shifting larger budgets to mobile, and mobile video is set to reach its tipping point as a powerful brand communication tool.
Furthermore, improved connection speeds and increased data limits – especially with the introduction of 4G – mean advertisers can be confident they are delivering content that will meet the technical demands of an insatiably tech-savvy audience, and present an exemplary and engaging mobile-video experience. Beyond this, when we think about the mobile video advertising opportunity, we see two reasons in particular that make the channel so valuable to marketers.
First is mobile's ability to reach consumers at unique times and in unique places. Mobile video gives advertisers an opportunity to reach consumers no matter where they may be. Whether on the high street, in a restaurant or at home, the chances are they will have their phone or tablet with them, and advertisers will be able to engage them with video in physical locations where it was never possible to do so before. Second is the ability for brands to provide engaging, interactive features, in addition to the actual video content. TV advertising has proved that video can be a powerful way to tell a story. With mobile, advertisers can go one step further and have consumers interact with their ads immediately.
With new levels of interactivity enabled by new developments in technology, the chance to approach mobile video in creative ways to grab consumers' attention has never been greater. However, there are still many brands that are simply populating mobile video with ads that have largely been repackaged from online or TV channels.
What's the issue? Mobile is a highly personal and instinctively interactive device. Experiencing an ad created for a 32-inch flatscreen TV on a mobile display, or simply being forced to watch an extended video without the opportunity to engage with or respond to it, will not motivate a consumer to dig deeper into the content.
"The chance to approach mobile video in creative ways to grab consumers' attention has never been greater"
So what do you, as marketers and creatives, need to know to produce successful mobile-video ads?

Understand your audience. As with almost all of forms of advertising, to succeed in mobile video, advertisers need to understand their audience and know what, where and when their core demographic is browsing. Ask yourself: what type of content is my audience consuming, and is my video being targeted to the right audience?

Device matters. When creating mobile video, make sure that the video is harnessing the power of mobile, and introduce customisable features that allow consumers to engage with the video, in ways unique to the channel.

Show-stopping creative. Determine your creative goals, and choose the ad format that matches them. The screen may be smaller, but that doesn't mean you need to feel limited in terms of what can be achieved.

Make measurement work for you. With the aid of your mobile partner, actively seek out metrics and results so you can optimise your campaign. Remember, it's the quality of the view that counts, not just the quantity.
In an industry that is constantly changing, there are no hard and fast rules. Innovation in advertising, powered by improvements in technology, means that the pace of these changes will continue to accelerate, and, consequently, brands must remain flexible.
But the one constant prerequisite is this: don't merely repurpose TV or online film. The most successful mobile-video advertising campaigns will be the ones that keep the capabilities of mobile front of mind. Treat mobile as a medium with its own requirements and opportunities, and push the format to deliver the creative and engaging content that your audiences deserve.


---
Gavin Stirrat is the managing director of EMEA at Millennial Media