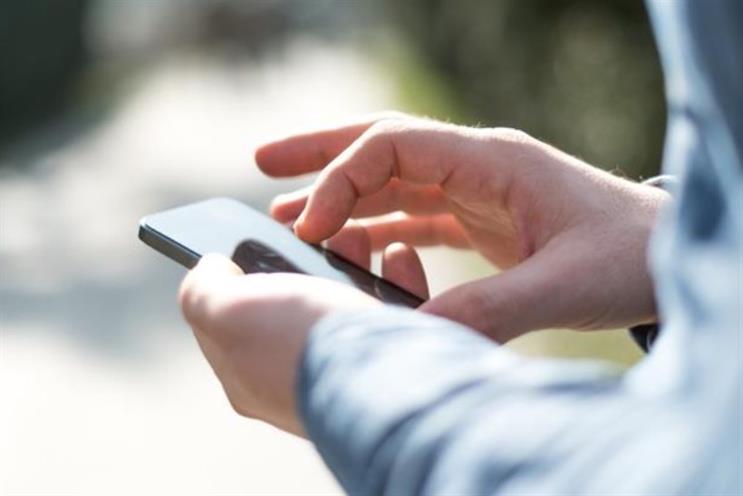 This Monday (8 June), Apple broke the news that it was launching its Apple Pay service in the UK - the first launch in a market outside its native US.
You might be forgiven for thinking that the Apple news was the catalyst for an explosion of news from other providers and brands embracing mobile payments.
Tuesday (9 June) saw Camelot announce that National Lottery players would be able to use their smartphones for 'quick pay and play' through Barclays' Pingit app; Zapp announced a 'Pay by Bank' app as it approaches its summer launch; and O2 said that it had appointed Nigel Clarkson as MD of its recently-acquired mobile payment and marketing platform Weve.
The fact that the latter was once owned by a consortium of rival mobile operators speaks emphatically about one, how important operators viewed smartphone payments and two, how the area is beset with plans, changes to plans, U-turns, divestments, delays and surprises.
Marketing has spoken to, and collated some comments from some of the tech providers and some of the brands that are tapping into the technology.
Starbucks
Starbucks is an old pro at mobile payments and got way ahead of the trend when it launched its mobile payment app in 2012.
Ian Cranna, vice-president for marketing and category, Starbucks in Europe, the Middle East and Africa, spoke to Marketing: "Customers have been paying by mobile in Starbucks stores in increasing numbers since 2012 here in the UK via the My Starbucks Rewards mobile app, and we are thrilled that they will soon also be able to use Apple Pay in our stores too.
"We know our customers love digital innovation and many find mobile payment the quickest, most convenient way to pay, and the most rewarding.
"We believe the success of mobile payment is making it easy and fast for customers, and the Starbucks Mobile app does that, with the added benefit of combining rewards, payment and information in one place for our customers. Customer focus is the key to adoption and we are seeing that in growth in use in our stores.
"More people are using mobile payments as more retailers adopt this technology worldwide. We also expect to see an increase in the use of wearable technologies, for example we already accept payment on Apple Watch and Microsoft Band in the UK.
"As a leader in mobile payment, we will continue to ensure we offer not only secure and convenient solutions to our customers, but also continue to innovate to enrich the customer experience in terms of mobile loyalty, customer engagement and relevance.
"In the U.S. we've already started building on the success of our app with trials of Mobile Order and Pay, giving customers the chance to place an order in advance and pick it up at their selected Starbucks store."
Costa
Costa announced on Tuesday that it was offeirng customers the ability to pay for their coffee and food using Apple Pay.
Jon Fisher, Costa's head of mobile and loyalty, told Marketing: "At Costa we always put the customer at the heart of everything we do. We currently provide contactless payment across the majority of our UK stores, which is proving really popular, so offering Apple Pay will make our customer experience even more seamless whilst maintaining privacy and security."
"We launched our mobile loyalty app last year which customers scan in-store. There is probably a role for mobile payments to be integrated into that in the future and we're looking at that.
"The product that Apple has will really help to provide a simple solution around in-app payments and payments in store. That's potentially where the market is going to head, so we need to have all options on the table."
Zapp
On Tuesday this week, firm Zapp launched 'Pay by Bank' as the consumer-facing brand of its mobile payments services.
Pay by Bank is an app which lets consumers know that they can pay retailers via their mobile phones wherever they see the brand's symbol. Clicking it online will open the customers's bank app on their device. It is backed by many of the UK's banks.
Mark Stevenson, Zapp's chief marketing officer, told Marketing: "The payments industry has been stagnant for years. The last real innovation was the introduction of debit and credit cards - almost 30 years ago. Due to this the industry is ready for a shake up, and our research shows that consumers are ready for the change.
"In fact 21 million of British consumers say they will switch banks if their bank does not offer mobile payments – suggesting banks (as well as retailers) stand to gain a significant competitive advantage by offering and accepting mobile payments. Apple Pay joining the fray confirms it – 2015 will be the tipping point for mobile payments in the UK."
"Mobile payments will revolutionise our world. And we've only just begun exploring the possibilities this will open up. Soon, accessing the things you love will be simple, seamless and painless; you won't even notice it happening. Pay by Bank app, launching in Autumn this year, is the first stage of this journey.
"Zapp will initially launch with it's Pay by Bank app offering for online payments in 2015 and in-store payments will follow. We envisage Zapp POS payments being used anywhere that you can currently use a contactless card payment."
Weve
Originally a 2011 joint venture between a consortium of mobile operators including Vodafone, EE, Weve, O2 bought out its partners last month; while this week, O2 promoted commercial director Nigel Clarkson to managing director.
Weve is no longer purely a mobile payments platform, but a mobile marketing platform that O2 hopes will join Google, Facebook and Twitter as one of the leading mobile ad players.
Clarkson said: "It is a hugely exciting time for Weve - with one agile and ambitious owner, we can now offer business customers the benefit of greater scale, with over 30 million opt-ins across all of O2's digital disciplines.
'Weve has been a rewarding and challenging experience for all who shared the last three years together. We started from scratch and have succeeded in building one of the UK's leading digital media businesses, covering areas as diverse as mobile marketing, advertising, data, payments, loyalty, and trialling beacon technology.
"While the original blueprint for Weve has now changed, the vision of all the things that could and should be possible through mobile advertising will be accelerated by this deal."
Transport for London
TfL announced on Monday that it would be accepting Apple Pay on public transport fromnext month, when the technology's giant's service goes live in the UK.
Shashi Verma, TfL's director of customer experience, said: "With around one in ten of all contactless transactions in the UK now taking place on our transport services in London, we are delighted to welcome Apple Pay as another new and convenient contactless way for our customers to pay for their travel. I would encourage anyone who uses pay as you go to try contactless. There's no need to top-up, just touch in and out with your mobile device, credit or debit card."
The National Lottery
Camelot announced on Tuesday that it was will launch mobile payments for The National Lottery at the start of next month, powered by Barclays' Pingit.
The move is built on the insight that six out of 10 visits to The National Lottery website are via smartphones and tablets. Once registered with Pingit, consumers will be able to pay for Lotto, Thunderball and EuroMillions by Lucky Dip either by the Pingit app or by scanning a QR code.
Tim Copper, Camelot's digital director, said: "With faster payment and registration, Pingit will make it even easier for our players to enjoy the excitement of National Lottery games on the go, with the added security offered by Barclays.
"This collaboration with Barclays represents a real breakthrough in speed and simplicity for our players – and underlines how we're continuing to radically enhance The National Lottery playing experience."