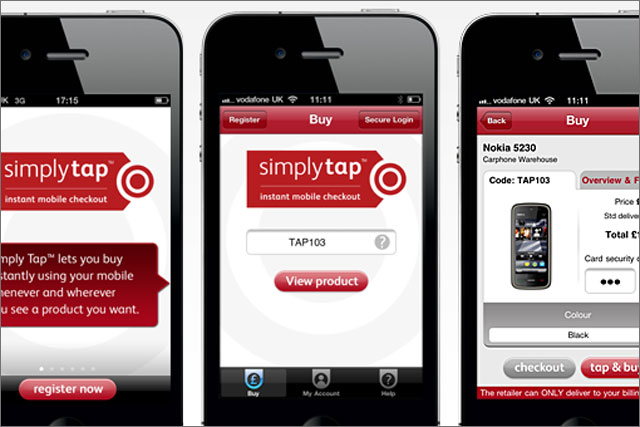 The service goes live today. It allows consumers to instantly buy any product on any phone via codes seen in-store and in ads. Users have to register their card details and delivery details in a one-off process.
Carphone Warehouse and Best Buy, which are key shareholders in MMN, have integrated Simply Tap. Shoppers can use it to buy directly from ads, direct marketing, website and buyer's guides.
Thorntons, Goldsmiths, thehut.com, Pretty Green and moreTvicar.com have also adopted the service.
To mark the launch, MMN is offering Simply Tap users £10 cashback on their first purchase of a range of products from its retail partners.
John Milliken, managing director of the Mobile Money Network, said the company plans to launch a second version of the app which uses image recognition as a major feature.
He said: "This initial launch phase is all about gathering as much intelligence as possible. We expect to learn an enormous amount about how consumers want to use their mobiles to shop."
Follow Sarah Shearman on Twitter @shearmans