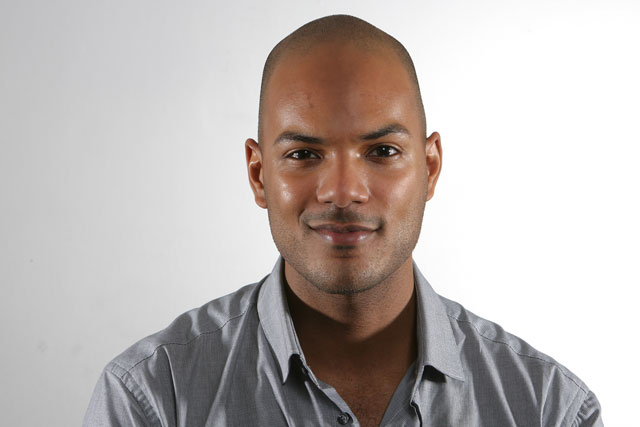 At first sight, the Internet Advertising Bureau mobile advertising spend report for 2011 seemed to contain some rather cheering numbers. Growth is still at a premium in most sectors of the economy, so the headline news, that mobile adspend had more than doubled year on year to £203 million, was rather heartening.
Search still dominates this market: it increased 145 per cent year on year to £134.3 million. But, in many respects, display is where the really interesting story lies. Display was up 196 per cent year on year to £59.4 million.
It's a success story being driven by innovative formats. Browser inventory is still important, clearly, but it now commands only 46 per cent of spend, with the other 54 per cent of display advertising now delivered courtesy of apps.
And then there's the tablet phenomenon. Although these devices came to market as recently as 2010, they became an instant hit - and more than four million Brits now own one. So it's no surprise to see the IAB measuring tablet-specific advertising for the first time - it accounted for a modest (but no less encouraging) £2.4 million.
It's also a success story being driven by new sectors. For the first time, retail is among the top-spending mobile categories, accounting for a 12.3 per cent share of total spend, compared with 5.5 per cent the previous year. This tends to vindicate those who have always argued that mobile's ultimate destiny is as a point-of-sale and retail transaction platform.
And yet, it seems, there's no pleasing some people. Last week, it wasn't hard to find agency sources prepared to argue privately that, good as the figures are, they're still way below where they should be.
James Chandler, Mindshare's newly appointed head of mobile, says the IAB numbers look about right, except in the tablet area, where they appear undercooked. He says: "For us as an agency, growth generally in the mobile area is fantastic news, but it's also worth remembering that mobile is still only 1 per cent of media money or 4 per cent of digital. We're ahead of that as an agency - and our internal benchmark is for it to climb to 10 per cent of digital spend."
Yet he adds: "By their own admission, many of the sellers want to do better. They all say they're fully integrated across all screens - but are they? Often, the answer is not really."
That's not entirely the way Mandeep Mason, the director of mobile advertising sales, EMEA, at Microsoft Advertising, sees things. He argues it's hard to support the view that mobile is underperforming.
He states: "It is true to say that mobile still represents a small proportion of overall adspend. However, the industry can expect to see much greater adoption from advertisers this year. Some of the largest media agencies have spent the required time testing and developing mobile and have now reached the stage where mobile-specific key performance indicators are being implemented in their digital plans and strategies. This is a welcome movement and will drive significant growth throughout 2012 and beyond."
Mason also believes that rich media (already 20 per cent of display adspend in the IAB figures) is now accessible on a greater scale - bringing more creativity, depth and engagement to a previously static channel. And there's the growth of location-based services and m-commerce solutions. "These, which are particularly important to growing sectors such as retail, will ultimately benefit mobile advertising by helping to unlock its full potential," he suggests.
Meanwhile, Milton Elias, the head of mobile at Starcom MediaVest Group, argues that agencies must take on at least some of the burden of evangelical activity in this sphere.
He says: "As advertisers continue to grasp and appreciate how crucial a mobile strategy is in relation to wider marketing goals and objectives, we will surely see an increase in investment. It is therefore imperative for agencies to take an active role in educating and helping their clients move into this growing space."
And Mark Brennan, the head of mobile at Carat, tends to agree. He concludes: "We forecast much stronger growth in 2012 and, while some cannibalisation from other channels is to be expected, this should largely be stimulated - if we're all doing our jobs correctly - by unlocking investment that sits outside of media spend. When you work with clients and brands and assess how mobile has a direct impact on their business, then mobile media spend will follow."
YES - James Chandler, head of mobile, Mindshare
"There are so many mobile networks and there needs to be more clarity about who does what and about the differences between what they offer."
NO - Mandeep Mason, director of mobile advertising sales, EMEA, Microsoft Advertising
"These figures show that mobile advertising is experiencing huge growth. Given the results only compare companies that appeared in the previous year's results, growth could in fact be more advanced than the statistics suggested."
MAYBE - Milton Elias, head of mobile, Starcom MediaVest Group
"Some reports suggest that adspend represents 1 per cent of advertising budgets, but about a quarter of all time spent online happens on mobile. This suggests there's a gap - and advertisers are not yet investing as much as they should be."
MAYBE - Mark Brennan, head of mobile, Carat
"If some agencies believe the IAB mobile adspend figure is low, then I think some of the responsibility must lie with them. Perhaps they could reassess the way they are currently approaching mobile with their clients."