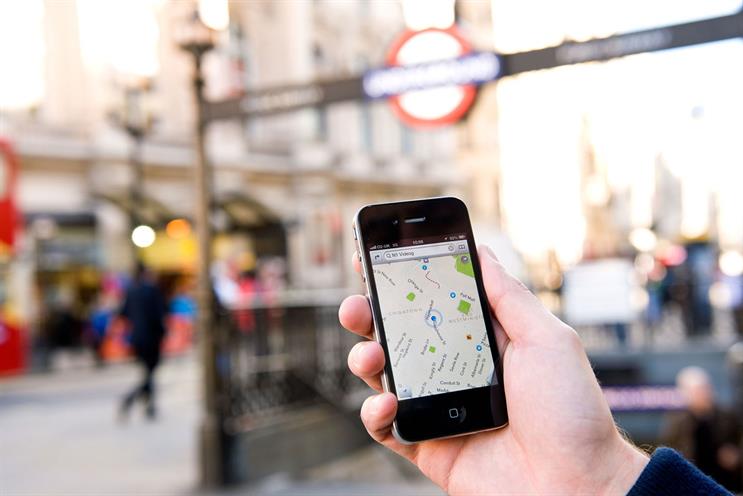 We are in the middle of the mobile phase of a profound digital revolution. Mobile spend more than doubled in 2012 to £526 million, and last week's Internet Advertising Bureau report showed that the second half of the year saw faster growth than the first.
The burning question, though, concerns the direction that mobile will take as it continues to grow – and there's almost universal consensus that it will maintain a lead role, reflecting growth in smartphone usage.
As of December 2012, according to figures from comScore, two-thirds of the UK population owned an internet-enabled phone – and that proportion is undoubtedly much higher now.
Last year, theoretical thinking tended to be dominated by mobile's potential to serve ads targeting people in specific types of locations – and smartphones were expected to become lead drivers of retail activity.
At the simplest level, you would hope to serve a relevant ad to people near a particular store, follow it up with a promotional offer and then get the purchaser to complete the transaction using their phone as a payment channel.
That, certainly, was the thinking behind the launch of Weve, a joint venture between EE, O2 and Vodafone designed to accelerate the development of mobile marketing and digital "wallet services" in the UK.
It allows advertisers, banks, retailers and other organisations to connect to a large-scale mobile commerce platform via a consistent set of technologies and standards.
David Sear, the chief executive of Weve, is confident that it can contribute to continued strong growth in the mobile advertising sector this year. "The IAB mobile numbers, while amazing, reflect a market that is still very much in its infancy," he tells Campaign. We believe, with intelligent insight, particularly in messaging, that this market should continue to accelerate in growth."
Deborah Harper, the group digital director at Zenith-Optimedia, agrees there's potential in wallet services such as Weve. "Marrying personalised messaging and offers with location-based targeting, all from a single platform, will make the point of entry for many brands a much more realistic possibility," she says.
Wallet services aren't the only story in mobile, of course. Some mobile gurus believe that "second-screen strategies" – taking advantage of the way many consumers watch TV with half an eye on their tablets or smartphones – will be an equally important driver of revenues. Mobile display might also get a boost from the launch of the Facebook phone.
And, indeed, display is one part of the market where question marks remain – as reflected in the IAB figures. Mobile search accounted for £365 million, or 69 per cent, of the £526 million mobile total last year; mobile display racked up a relatively weak £150 million.
Sear, however, says this is a part of the market worth watching. He concludes: "We are obviously keeping a close eye on the display numbers and the opportunity that opens up for us, as this is the market we have some interesting plans around in the future, especially when we get to the stage where we can link messaging and display together. We believe that mobile will be at the heart of the marketing mix in the future."