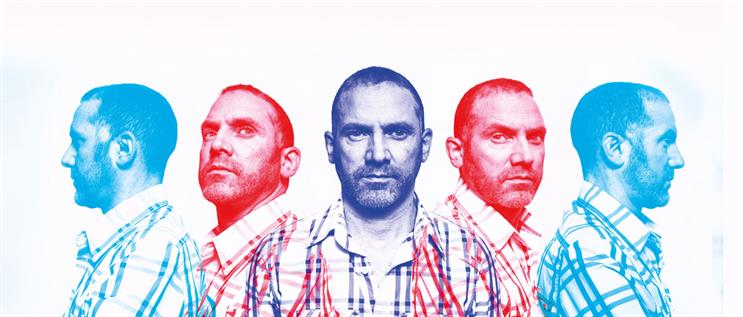 It's that time of year again when we make predictions about what the next 12 months have in store for us in the world of mobile.
Given that since 2006, almost every year has been heralded as "The year of mobile," it feels rather worn as a standalone area for discussion. The truth, however, is that although the smartphone has been around for a long time, there is still a proliferation of new technologies and platforms that integrate with mobile and drive new consumer behaviour to keep the topic fresh and interesting, offering plenty of opportunity for creativity and invention.
I was privileged to preside over the mobile jury at Cannes Lions this year, and when asked about the changing nature of the category, I referred to the need to move away from thinking about "mobile" in terms of the single device in favour of "mobility".
This puts the user in the middle of an ecosystem of technologies such as wearables, smart-home devices like Amazon Echo and Google Home, messaging apps and sensors that allow phones to interact with the physical world in new ways. These all compete with mobile apps for attention and it would appear to be true that the consumption of native apps has peaked, with no increase in the number of new app downloads over the past year for many, and even a decrease for some users.
However, it is not the number of apps that is interesting, but the evolution in how we interact with apps and how they interact with us. This is what will power the evolution in 2018.
'We will see interactions increasingly triggered by the apps themselves, rather than by the user'
First of all, in a saturated app marketplace, the competition for a place on a user's home screen will be won only by those apps that provide an experience that is both beautiful and engaging. Those experiences will become more seamless and useful as they become increasingly individualised through machine-learning platforms.
As brands learn more about individual consumers, their apps become more directly relevant to the user in the context of where they are, what they are doing, past behaviour and current needs. We will also see another evolution in the use of mobile as interactions are increasingly triggered by apps themselves rather than being initiated directly by the user.
As we see more engagement with virtual personal assistants, we will grow increasingly used to them behaving proactively, autonomously providing useful information triggered by location, time of day or alerts about travel, weather or any number of subjects. This is the shift from user-initiated interaction to event-driven interaction. The combination of this shift with individualisation has led to a very different role for apps from that we have grown used to, and the mobile phones' role in a user's device ecosystem is central to this.
In creating successful apps for 2018 and beyond, we must continue to take into account the individual user's needs and desires and, now, understand the role of the other technologies they may use. In understanding the context of our interactions with them and the value that those interactions provide, we must also recognise when and where it is most valuable to initiate them proactively.
It would be somewhat remiss to discuss mobile in 2018 without referencing virtual reality. For a few years now, an explosion of VR has been predicted, with many waiting for the oft-promised, world-changing experiences to appear. While we can still very much expect this to happen, it can also be seen that brands have yet to truly work out the role for VR on smartphones beyond 360-degree videos and entertainment experiences.
Improvements in the availability of powerful hardware and breakout experiences that set examples and create demand are still very much required for VR to bring us into the exciting future we've been waiting for. Which is one reason, perhaps, why augmented reality has rather stolen a march in terms of being used to create customer experiences that connect consumers to brands and products.
In the beauty industry, L'Oréal and Sephora have used mobile AR to great effect to connect consumers to products, and we can expect to see more of this in high-street stores as retailers look to use AR to create new brand experiences and enhance their environments.
AR may lack the "wow factor" of VR, but it will still make a mark on the public consciousness through entertainment, and fun, shareable content pieces, such as the "Meing" app. AR is a practical and applicable technology, and the availability of experiences to anyone with almost any smartphone enables wider engagement out of the box.
So, is 2018 another in the long line of "years of mobile"? Perhaps not. It will be a fast-moving and progressive year for several technologies and platforms. However, we can fully expect to see mobile playing a hugely significant role in brand/consumer relationships this coming year, and for a good few to come.

Andy Hood is head of emerging technologies at AKQA.