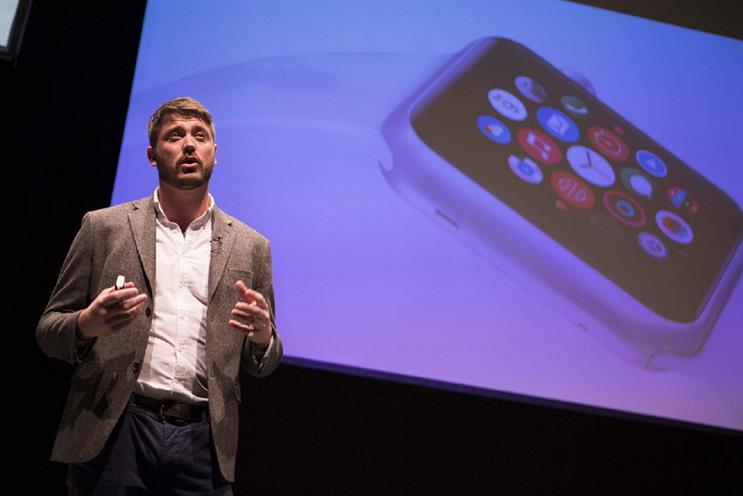 Speaking this morning in London, Ben Dimond, the director of strategy (EMEA) for Opera Mediaworks, said it's not just marketers who are producing video the wrong way (big screen first, small screen later).
He said: "People really don't like advertising when you get it wrong on the smartphone, so you can imagine how pissed off they'll be if we get it wrong on wearable tech in the future.
"When you want to run mobile video well you need to consider mobile as its own platform, not just what works elsewhere."
Dimond also explained that very sophisticated tools now exist to track user behaviour, most commonly done through desktop computers via internet cookies, but that does not get a picture of how the same user behaves on mobile.
He said: "We're addicted to cookies. Essentially cookies work so well in desktop advertising, but for the world of mobile they're don't work so well. You can't drop cookies in an app.
"There are tech and solutions out there where you can say with a certain level of certain confidence that this smartphone and this laptop belongs to the same user.
"The question about that is, are we doing it the right way round? Does the behaviour that we pick out about a user on a laptop matter to their behaviour on a smartphone?
"We need to use mobile specific data to complete that puzzle. There's a wealth of mobile data out there, we just need to know where to look."
This is important, Dimond said, because of the very different way in which mobile users consume video content compared to desktop.
He added: "We as users don't want to watch long vid ads on mobile devices... It's not enough really just to think it works on cinema and TV, so it should work on mobile too.
"What the industry is going to need is relevant, fast loading short video, whether it's today on a smartphone or tomorrow on their wearable tech."