Modibodi "Period and pee-proof" (in-house)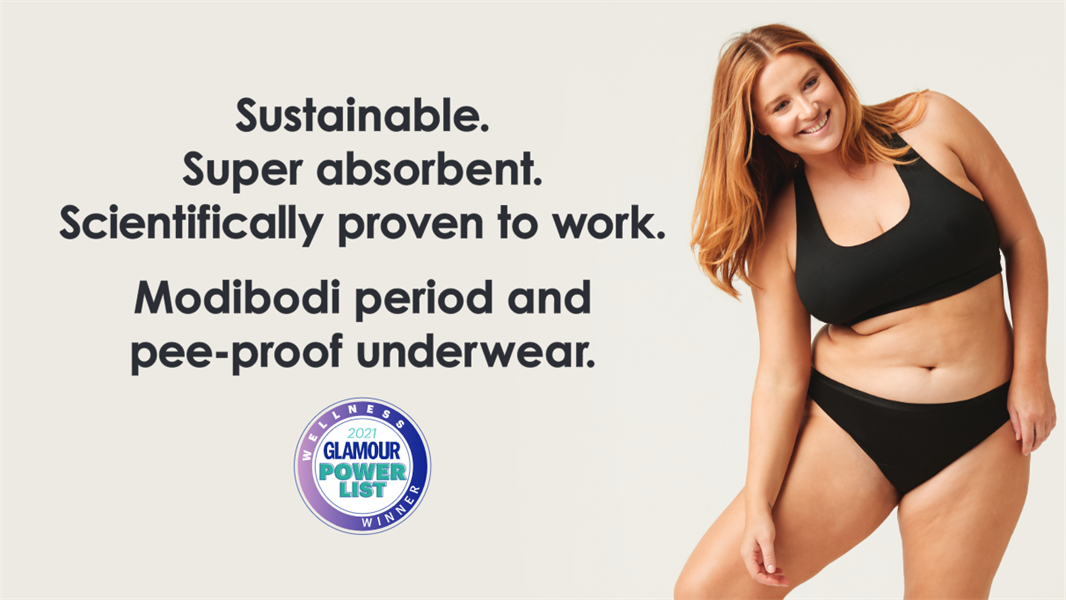 Period- and pee-proof underwear brand Modibodi has launched an ad campaign on the side of London buses.
The brand's first major campaign features copy about periods in large, bold letters with the aim to destigmatise the word and encourage debate.
Sustainability is also highlighted in the copy to persuade more women to switch from plastic-containing disposable sanitary products to reusable alternatives. The campaign was created by Modibodi's in-house team.