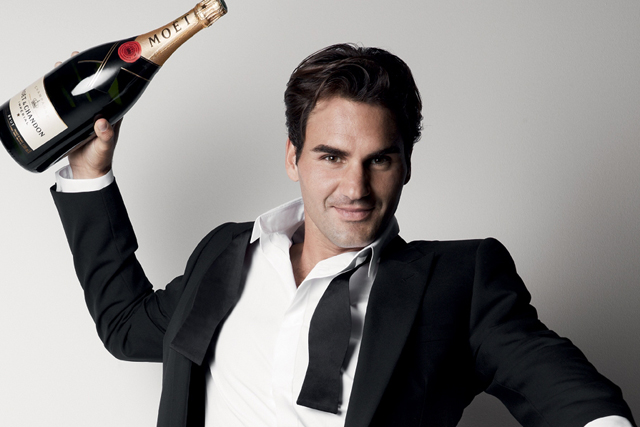 Moët & Chandon, which is owned by Louis Vuitton Hennessy (LVMH), announced details today of its deal with tennis star Federer.
Johansson signed a deal to be a brand ambassador for Moët & Chandon in 2009, but the pair are parting ways. The reasons behind the decision are unclear.
As its ambassador, Federer will take centre stage in the brand's upcoming advertising campaign.
Moët & Chandon told Marketing that the partnership is expected to go on for at least the next three to four years and that Federer will be "a long-term friend of the House".
Stephane Baschiera, president and chief executive of Moët & Chandon, said: "Roger Federer personifies the glamour of achievement, great generosity and tremendous style values that have been key to our House throughout its long history.
"As the Champagne of victory and an enthusiastic supporter of major tennis tournaments around the world, we are extremely proud to welcome Roger Federer with Moët & Chandon's hallmark hospitality."
Federer said: "It's more than just an honour to be Moët & Chandon's brand ambassador, it's an invitation to be part of a very glamorous tradition. Moët & Chandon has always been the Champagne of international trendsetters and I'm proud to be part of a brand that is as dedicated to the pursuit of excellence as I have been throughout my career."
In 2010, LVMH reviewed the global digital strategy for its Moët & Chandon range, in a bid to boost its Champagne sales after the recession.
Follow @nickbatten2