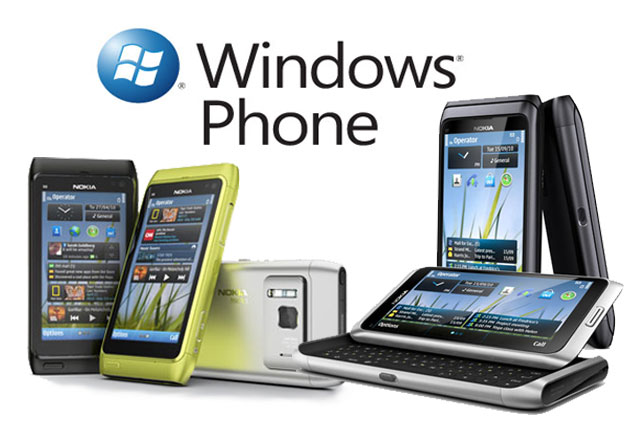 Nokia remains the world's largest handset manufacturer, but its market share has been slipping for some time. Microsoft's Windows Phone remains a bit-player in the smartphone market.
But this is likely to change as Nokia's chief executive Stephen Elop signed a historic deal with Microsoft last week, the two companies making a strategic alliance to compete more effectively with their respective rivals – for Nokia the other handset manufacturers and for Microsoft Google's Android platform. For both – Apple.
Elop, a former Microsoft executive, made waves in the week leading up to the announcement with an extraordinary memo that leaked to the press, in which he said Nokia, the world's largest handset manufacturer, was at a crossroads.
He compared the company to a man standing on a burning oil rig who faced a stark choice – stay and be burned, or jump into the freezing water.
Elop said that the man should jump. Nokia should also make a leap, and leave behind its own failing platform - Symbian – and forge a new alliance.
Google's Android and Microsoft's Windows Phone 7 were the two obvious choices, and Vic Guntora, vice-president for engineering at Google, tweeted: "Two turkeys do not make an eagle", two days before Elop's big announcement, suggesting that Nokia had chosen Microsoft.
Guntora's analysis may be true on one level – developers Marketing has spoken to agree that neither Nokia's nor Microsoft's offerings are the most polished or innovative, but they also agree that the allies will win out because both companies will plough cash into the alliance to make it work, and both have much to gain.
According to Ben Trewhella, chief technology officer at app developer Mubaloo: "This will disrupt the market, because Nokia has the volume of handsets and can produce them quickly. For Microsoft, it now has the power to get a lot of sales.

"For Nokia and Microsoft it will be pretty powerful, but for RIM [BlackBerry's parent company] it is the real problem. Microsoft has access to Word, Excel, Outlook, etc. All major companies use BlackBerrys. Suddenly, there is a major new player which will have Microsoft Office natively. One client has already called us about this."
Trewhella says the Windows 7 platform also supports X-Box Live, the gaming social network for gamers with more than 30 million paying members. Games can now continue on their phones, and serious gamers will now have a very attractive choice.
For developers like Trewhella, this also simplifies the market – the code to write new apps for brands is similar to that already used widely for Microsoft's other products, so new bells and whistles for the platform can be rapidly developed.
Mark Seemann, chief technology officer for developers Outsourcery, which specialises in Microsoft's platforms, agrees.
He said: "Consumers have a three-way race. But in a race with HTC, Samsung etc, Nokia will be the strongest player.

"For Microsoft, it will drive people to using their Bing search engine and Office – on a PC search it is open, but on a handset, it is integrated. It will be hot to monetise apps and search, using Microsoft marketplace [Microsoft's app store]."
Ciarán Norris, director of emerging media for Mindshare, goes further and says Microsoft has the potential to offer brands a complete mobile service.
"The amount of money spent by Microsoft on this deal is vast. The mobile market is highly profitable if done right. They can be the third big platform, the third viable platform, and this deal takes the proposition global," he said.

"While Google has search and apps, Apple really has just ads within apps through iAd.
"Microsoft can offer a lot more – it has mobile display through MSN, email and Instant Messenger, in-gaming ads through XBbox, and search through Bing.

"That is a 360-degree proposition, and they now just have to rely on Nokia to come up with the goods."
Norris says Microsoft has already worked on mobile strategies for brands – Pepsi's World Cup campaign for example – but he says to rely just on Microsoft now would be a mistake considering Google's dominant position in search.
Steve Alder, O2's general manager for devices, says: "This was always going to be a critical year for Microsoft and Nokia in getting back into the smartphone market. This coming together should mean things are faster and more innovative with wider choice for our customers."