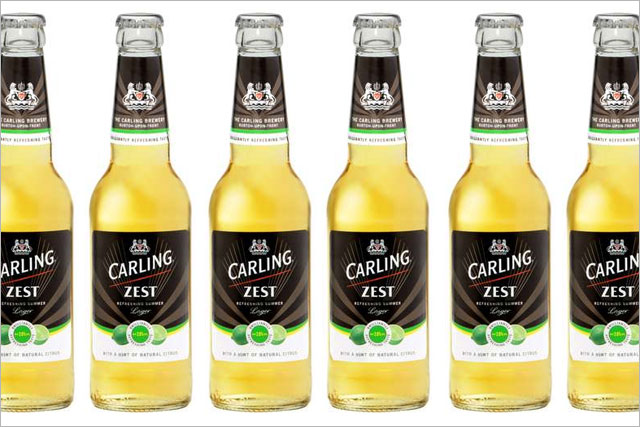 The lager, which is on sale in off licences from today, has a citrus flavour and is 2.8% ABV. Molson Coors plans to position the lager as an alternative to summer drinks such as rose wines and ciders.
Carling Zest will initially be sold as four-packs in off-licences, followed by 12 packs and single bottles. It will be available in bottles in clubs and bars and on draught from May.
The beer will be on sale until the end of September 2012.
Annette Middleton, Carling senior brand manager at Molson Coors, said: "The mission we set our brewing and innovations team was clear – make us a drink perfect for the summer and in Carling Zest, they've just achieved that.
"With its clear, fresh taste and a twist of citrus, Carling Zest is a perfect beer to enjoy with friends in the sun."
Carling Zest will be supported from 1 May by a £1.9m campaign covering TV, press, outdoor and digital advertising.
Middleton said: "The limited edition beer has tested incredibly well with consumers who are drawn to Carling Zest's summery appeal."
Last month Carling kicked off a £7m marketing campaign for its premium lager variant Carling Chrome, which was created by VCCP Blue and includes the brand's first TV ad.
Follow Maisie McCabe on Twitter @MaisieMcCabe