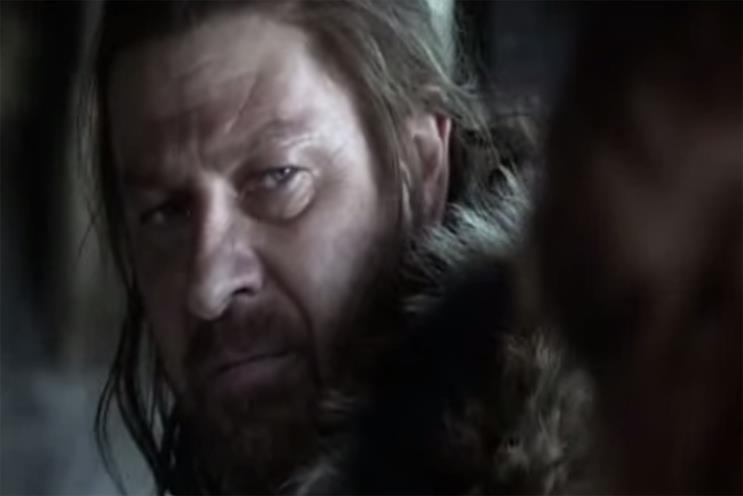 "The struggle is real: as a brand, as a marketer, it is more difficult than ever before to reach consumers," Henderson said.
"We are facing an increasingly empowered consumer base: they are skipping ads, they are blocking ads, they are avoiding our ads entirely, and that is wreaking havoc on the economics of the industry."
Henderson was speaking to an audience at Dmexco about the biggest project to date from Mondelez's move into producing original content across media including digital publishing, mobile games and live TV events.
The one hour live TV special, broadcast on Fox in July, was created to relaunch US gum brand Stride. It saw skydiver Luke Aikins jump 25,000 feet from a plane over the Californian desert in what was both the first stunt of its kind ever performed, and a first in terms of its commercial model, said Henderson.
Henderson used the talk to detail how the event nearly fell apart, when 72 hours before the scheduled jump, the US Screen Actors Guild issued Do Not Work orders to all of their members working on the shoot on the grounds of safety – including Aikens. The Guild changed its mind at the last minute, allowing the stunt to go ahead.
Uniting the seven kingdoms
The unprecedented challenges faced by marketers at the moment meant it was important to share stories like this, Henderson said.
"I want to tell you the ugly stuff, the nitty gritty, what happens behind the scenes, because I kind of feel as a marketer, that it is the end of season six of Game of Thrones and winter is coming," she said. "If we don't band together, the White Walkers are going to get us all."
But she suggested that creating branded content that consumers actively sought out would be the marketing equivalent of combining the strongest forces in the show – Daenerys' dragons, the Greyjoys' fleet of ships and the fearlessness of the wildlings into one commanding force.
"Put simply, I'm focused on making content that's good enough to make money," said Henderson. "What that does is it raises the bar. If I am making content that's good enough to make money, it's good enough to earn attention, and it means that I'm going to be able to offset my costs to reinvest into marketing in the future.
"Not only is this good for me as a marketer, it helps the broader perspective. If I can come in as a brand and actually underwrite some of these productions, I can derisk the production and I can also raise to the surface projects that may never have seen the light of day."