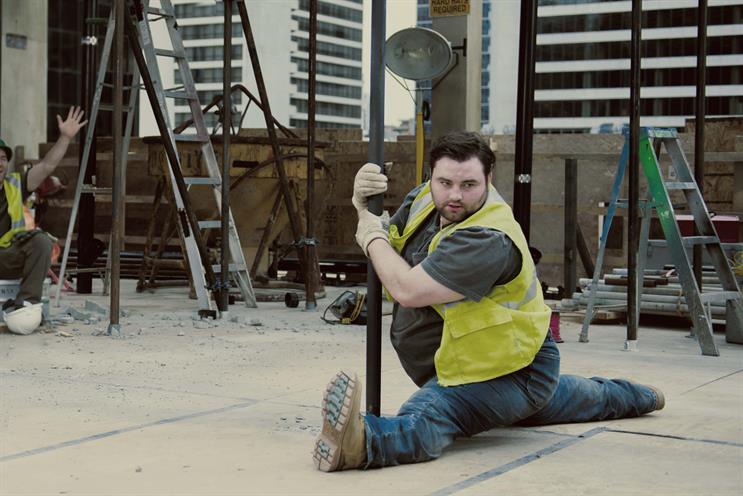 The new spot, which was created by Mother, will air in its 30-second guise on Saturday 25 July on ITV during Despicable Me.
The ad introduces Colin, a husky, blue-collar worker on a high-rise construction site, who puts on an erotic dance show for onlookers because, as the voice over explains, he has just saved money using Moneysupermarket.com and feels "epic".
The spot follows Moneysupermarket.com's "epic strut", which was released in January and was also created by Mother. It featured an office worker in hot pants strutting down the street to a song by The Pussycat Dolls.
The "epic strut" ad has been viewed more than 2.5 million times on YouTube and The Sun even used imagery from the campaign to illustrate a front page story about the government's budget.
Both the new spot and "epic strut" are part of the brand's ongoing 'You're So MoneySupermarket' campaign, which has run since 2011 and references the "your so money" line from the 1996 hit film Swingers.
The ad was directed by Noam Murro through Biscuit, with post production by MPC London. MediaCom handled the media.