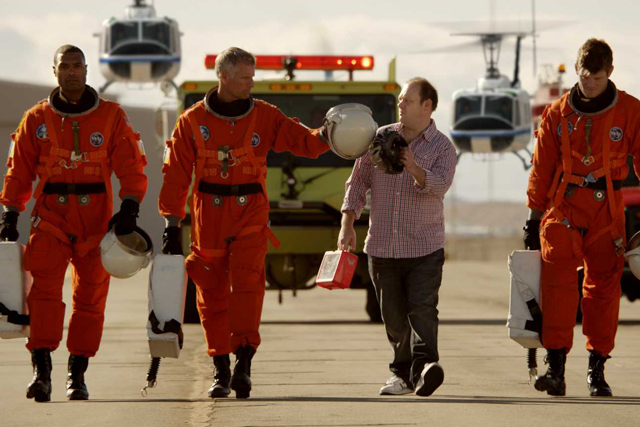 Both Comparethemarket.com and Gocompare.com have marked the start of 2013 with major new campaigns, with the latter signing up scientist Professor Stephen Hawking to become the latest celebrity to tackle opera-singing brand character Gio Compario.
MoneySupermarket is looking to win a greater share of the market with the latest "You're so Money Supermarket" ad promising to make consumers feel "epic" if they use its price comparison service.
In the TV ad, which launches on 7 January, "everyday man" Alan and his family join a crowd of spectators at Cape Canaveral, waiting to see a rocket launch. However, feeling "epic" from making savings of £300 on his car insurance, Alan grabs his son's lunchbox and a cycle helmet, and joins the astronauts for the launch.
The ad features 'Top Gun' soundtrack 'Take My Breath Away' by Berlin, with a voiceover by former 'Star Trek' actor Sir Patrick Stewart. It ends with a shot of Alan's wife trying to get into their car and the car keys seen floating in the space shuttle.
The campaign, by Mother London, will also feature radio, social media, CRM and PR activity.
According to Paul Troy, director of consumer marketing at MoneySupermarket, the site aims to differentiate itself from the competition with an overt emphasis on consumer savings, rather than the product.
He said: "Times are pretty tough out there right now for families in the UK. Saving money, particularly in January when you're trying to get the New Year off to a good start financially, can feel amazing, and give you a great sense of achievement."