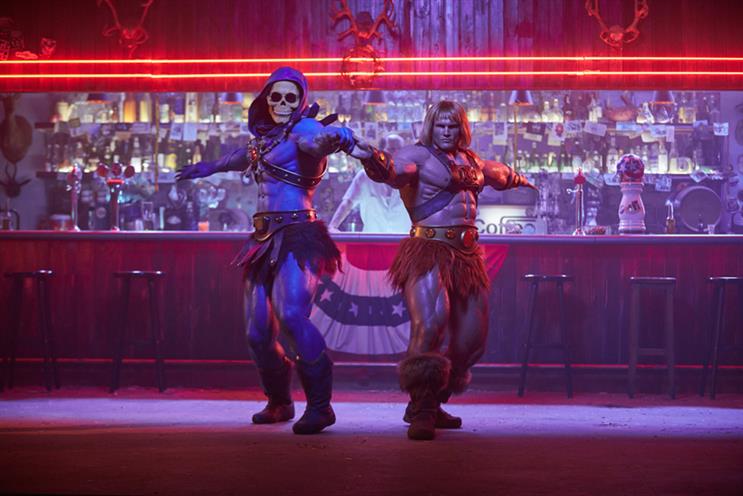 The ad reprises the Masters of the Universe characters He-Man and Skeletor but this time partners them in a dance tribute to the film Dirty Dancing, which was released 30 years ago.
The two-minute ad breaks on 3 September during The X Factor. It sees He-Man enter a bar where he encounters Skeletor.
However, instead of fighting him the the pair take to the dance floor as the opening bars of (I've Had) The Time of My Life by Bill Medley and Jennifer Warnes strike up. The pair then recreate the dance moves from the 1987 blockbuster film.
Mother's previous campaign featured Skeletor dancing to Irene Cara's Fame soundtrack.
The spot was directed by the Bobbsey Twins from Homicide. The campaign is supported by digital and social media.
Darren Bentley, marketing director at Moneysupermarket.com, said: "We're always looking for entertaining new ways to illustrate that epic feeling you get when you save money on your household bills. This time, we've harnessed the power of nostalgia to bring together two of the most iconic cartoon characters of the '80s to recreate the dance moves from one of the greatest films of that era. We hope fans enjoy the tribute."