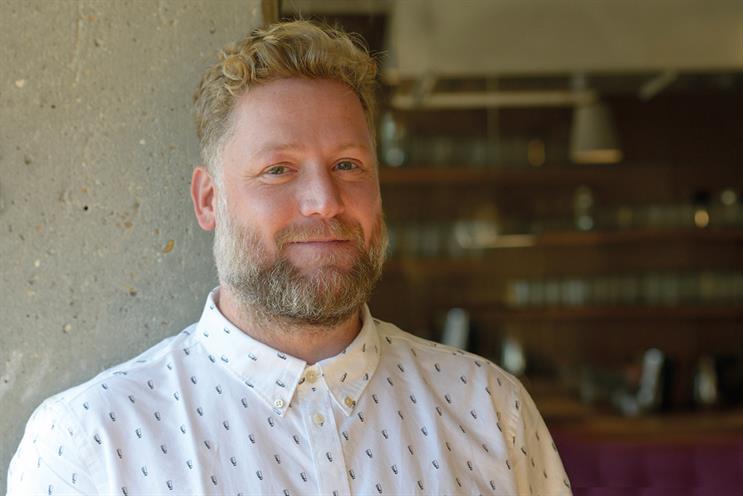 Publicis London has poached Grey's Dave Monk to be its executive creative director.
Monk is currently a deputy executive creative director at Grey London, where he has worked since 2010.
He will join Publicis to lead and build its 50-strong creative department.
Monk will work closely with Karen Buchanan, the chief executive of Publicis London, to help evolve the agency's creative output.
Monk replaces Andy Bird, who moved to New York earlier this year.
Bird has been caretaking the London executive creative director role while holding the same position at the New York office. He will now become the chief creative officer at Publicis New York.
At Grey, Monk led the creative output on the News UK account, which has won awards for work including print ads for The Sunday Times Rich List, the "icons" spot for Culture magazine and the Unquiet Film Series, a content project for The Times and The Sunday Times.
Before Grey, Monk spent 11 years at Bartle Bogle Hegarty, where he was a creative director and sat on the board.
In his new role, Monk will also be part of Publicis UK's new creative leadership team, consisting of the creative heads of the group's five agencies.
The team, which includes the executive creative director of Poke, Nik Roope, aims to create more joined-up work for the group's clients, which include Procter & Gamble, UBS, Nestlé, Renault, Tourism Ireland and Canada Goose.
Publicis UK's chief executive, Guy Wieynk, said: "Dave brings fantastic experience, a reputation for nurturing young talent, endless energy and a sense of humour, which are pivotal to the culture Publicis UK is building.
"I'm delighted we've attracted such a great talent to Publicis London; it's testament to the business we are building and our vision for the industry."