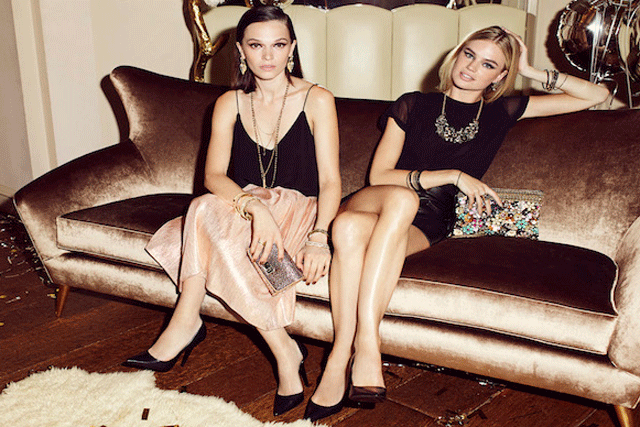 The fashion brand has created three interactive online magazines to promote its autumn/ winter collection, under the series title 'Swoon'.
In an effort to ramp up its digital presence, Monsoon Accessorize will also launch "Three Decades of Accessorize", a series of digital assets designed to celebrate the history of the Accessorize brand.
Hosted on the retailer's website, each digital issue of Swoon will offer an interactive shopping experience made to be compatible across web, tablet and mobile. The e-zines will consist of a combination of GIFs, Vines, video clips, interactive features and photoshoots.
The company hopes Swoon, created by Rockabox Studios, will inspire users to purchase the featured clothes through the digital platform.
"Three Decades of Accessorize" has been developed by web and mobile company Digital Natives. It will include a fashion film, Instagram videos, a nostalgic digital gallery and a modified 30th anniversary logo design.
The creative visuals from both campaigns, which will be launched tomorrow, are to be used across Monsoon and Accessorize's global print advertising, shop windows and in-store graphics.
John Browett, chief executive at Monsoon Accessorize, said: "The launch of Swoon and Three Decades of Accessorize mark a step-change for the marketing and digital commerce strategy of the Monsoon Accessorize retail group.
"Due to a marked shift in consumer behaviour, there is an increasing appetite for an editorial approach that works alongside the shopping experience."
The news follows M&S unveiling its 'For the Love of Lingerie' digital campaign, as well as the installation of Iconeme by House of Fraser, Jaeger & Hawes and Curtis, which turns shop window mannequins into 24/7 selling portals.