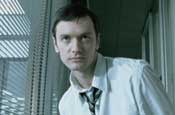 A shortlist of undisclosed agencies has been compiled to pitch for the business, which is worth an estimated £20 million across Europe. An appointment is expected by the end of July.
The move comes as part of a centralisation process by Monster which will see the online recruitment giant handle its marketing on a regional rather than a market-by-market basis.
The pitch will be handled by AAR and overseen at Monster by Eric Sabbah, the director of advertising and media at Monster.
The UK incumbent, Leo Burnett, is to repitch for the account. The agency has held Monster's UK above-the-line and digital business for just 18 months, having snatched it from Saatchi & Saatchi back in 2005.
A spokesman for the company said: "Monster has been a phenomenal success on globally. With our advertising, different geographic regions may require different approaches and we are, therefore, looking to appoint an agency that will help us bring the Monster proposition to life in as compelling a way as possible to our diverse audiences.
"We've been working with a number of agencies over the last year but we're now looking to establish a relationship with a single agency," he added.
Monster's most recent TV marketing push, adapted by Leo Burnett for the UK, posed the question: "What are you working for?" The 30-second spot, then offered a succession of responses from employees in a variety of trades and encouraged viewers to add their CV to the website.
Monster.co.uk currently has around 4.2 million visits per-month and carries a total of around 3 million CVs.
The UK online recruitment market is set to become even more hotly contested following the launch of a new jobs website by the social networking specialists MySpace last week.
The service, called MySpace Jobs, has already launched in the US, where it has already attracted eight times more jobs listings than other, more established recruitment websites.