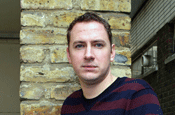 Mooge will share responsibility for the agency's creative output with Andy Sandoz, a founding partner, as it looks to build on its positioning as a creative ideas agency that can tackle briefs with offline and online campaigns.
Mooge was at Mother for ten years, where he collected an array of awards, including a gold at the 2007 BTAAs
for "the return" for PG Tips, which starred Monkey and Johnny Vegas.
Sandoz said: "Ben has produced some of the best-loved and most engaging work of the past ten years; people like him don't come along often."
Mooge said: "If there's one thing I've learned, it's how to spot a good idea, and Work Club is a very good idea."
Meanwhile, the agency has been appointed by Nokia to handle its UK digital advertising and strategy account without a pitch.
The agency will advise the business on how to encourage customers to change the way they use their mobiles and make the most of opportunities offered by new services such as music and gaming.