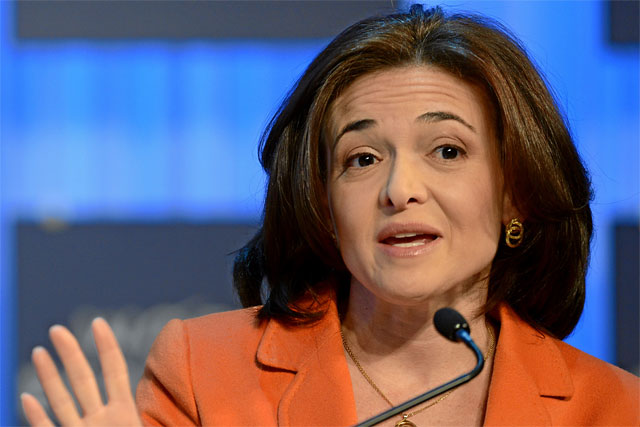 Speaking during her keynote address at the Dreamforce conference in San Francisco, Sandberg claimed that companies with women in senior management roles perform better and there is nothing to lose by reducing inequality in the work place.
She said: "I believe if we had more women at tables where decisions are made we would make better decisions.
"It's not going to get any worse. Who brought together the budget crisis? Women of the Senate. What would happen if these bodies were half women? I say let's find out."
Sandberg, who was discussing issues raised in her high-profile book 'Lean In', argued there is "too much fear inside women, too much gender discrimination in all of us and vastly different expectations for men and women".
There has been no progress for women in corporate America for 10 years and no progress closing the wage gap for 10 years, according to Sandberg.
She said: "We need to surface the things no one talks about. We all know we like to mentor and sponsor people like us. Since largely men are in power, that means largely men.
"What does a man and a man in a room alone look like? A meeting. What does a man and a man at a hotel bar on a work trip look like? Mentoring. What does a man and a woman in a room look like, what does an older man and a younger woman look like?"
Sandberg backed up her argument with a statistic that claims 64% of managers in the US are afraid to be alone in a room with a woman.
She said: "We need to make it a badge of honour for men and women to be alone in a room together."